KCDF hosts 2023 GFC Annual Reflection Meeting in Kisumu City
The Kenya Community Development Foundation(KCDF) is hosting the Giving for Change (GFC) annual reflection meeting in Kisumu City, to celebrate the milestones achieved through the programme in the last two years and set the focus for the next year with a key focus on supporting local philanthropy and community strengthening.
(See a brief about the GFC programme towards the end of this release.)
The meeting which brings together representatives of implementing partners drawn from eight countries, will discuss the challenges facing the current aid system and possible solutions in ensuring the balance of power and enabling communities to be at the centre of their development.
Speaking during a briefing with the media, Ms. Stigmata Tenga from the Africa Philanthropy Network (Tanzania) said that the GFC programme is designed to disrupt the way development is done. "It is designed to bring people to the core as key actors in their own development, use resources around them to drive the change they want to see in their communities."
The GFC programme sets out a bold vision of transforming how "development is done" by focusing specifically on the recognition and importance of harnessing domestic resources in increasing local ownership and strengthening communities' ability to claim entitlements
from different actors, especially government.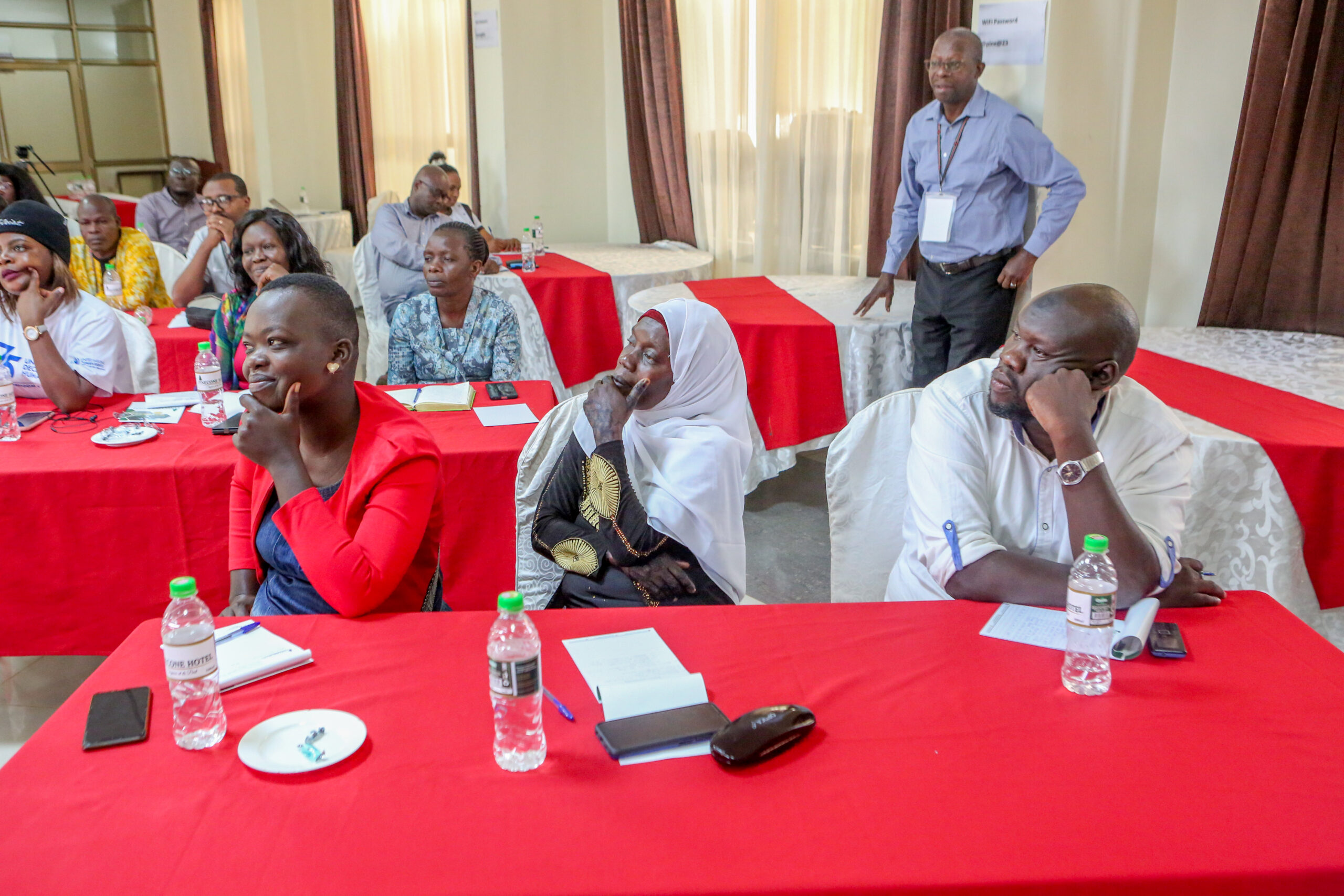 Ms.Jenny Hodgson, the Executive Director at the Global Fund for Community Foundations (South Africa), highlighted some of the pain points in the current aid system. "The decades of international development aid that has been going to countries in the global south, has little to show as impact, with as low as only 2% of the total aid going directly to the local
organizations. More than 97% goes through intermediary NGOs." She said. GFC, therefore, seeks to change this narrative and illustrate that there is adequate local capacity and expertise to manage resources and implement solutions.
Speaking on the relationship between philanthropy and human rights, Mr.Charles Kojo from the West Africa Civil Society (Ghana) said, "Local philanthropy provides an opportunity and a right for communities to assert human rights by mobilizing their own resources to respond to their day-to-day challenges, hence the design of the GFC programme as community based. In the long run, this leads to the duty bearers becoming accountable to the people and deliver on their mandate because the people are empowered to demand their rights"
On her part, the KCDF Executive Director Ms.Grace Maingi said that having this year's meeting in Kisumu was significant in celebrating the successful projects that the organization has implemented in Kisumu County, KCDF through the GFC programme as outlined below;
Establishment of the Kisumu County Community of Practice A community of practice is a group of people who interact regularly for a common goal, a community of like-minded organizations, which provides an opportunity to share good practices, learn from each other, provide a social network for its members, and strengthen their capacity through expertise and experiential learning.
KCDF has been able to establish the Kisumu County Community of Practice (K-COP) which is comprised of institutions/groups and organisations (public sector, non-governmental and government) operating in Kisumu County that have a common concern, a set of issues and problems that they are aiming at addressing specific issues of governance and accountability on a public resource, climate change and environment, peace and security, health, and gender among others. K-CoP is one among the six (6) existing Communities of Practice in
Kenya under the GfC programme.
Mobilising Support Initiative: Ending SGBV Initiative by Nyalenda Young Turks CBO, Nyalenda Ward. In partnership with KCDF, Nyalenda Young Turks (NYT) through the Giving for Change programme, is implementing the End SGBV Initiative that seeks to see a community that is safe and enables girls and women to realize their potential without the threat of Sexual and gender-based violence (SGBV). The project also aims at improving system structures to support the implementation of Kisumu County SGBV policy.
The project also aims at amplifying community voices in governance, through capacity building of girls, women, commercial sex workers, teachers, men, civil society organizations, women's rights organizations, grass root youth organizations to promote positive social norms and advocate for duty bearers and other stakeholders to address factors that promote SGBV and for the provision of quality health services for survivors.
NYT uses strategies such as training on social accountability and the Kenyan budget cycles as well as dialogue which enabled them to participate effectively during public participation forums, both for budgets and facilities management committees, to promote funding allocation and client-centered health services for survivors.
Establishing a Local Fundraising Initiative: The Okuto Community Library by Aniga Women CBO, Seme West- Kisumu. Aniga Women Initiative (AWI) is a dynamic Community-Based Organization (CBO) rooted in West Seme Ward, Kisumu County. Through AWI, the Okuto community presented a pressing need for a library as the school had recorded below-average performances, which they felt could be improved with the instillation of a reading culture among the pupils.
The project therefore aimed at removing the burden of the cost of textbooks from the parents and literacy development, thus improving the reading culture with the provision of more spaces for knowledge acquisition both to the school and the community.
The community contributed Ksh 1 Million in kind and cash and KCDF contributed a similar amount to see the building and equipping of the Okuto Community Library. In addition to serving as a one-stop Youth and ICT Hub, the Okuto Community Library serve as a Modern Community Resource Centre.
About Giving for Change
Giving for Change (GFC) is a programme that is set to demonstrate the role that local resources – harnessed and organized by civil society organizations, social movements, and the communities they represent – can play in amplifying voice and strengthening local ownership of development agendas. In a nutshell, it is a movement created to promote local philanthropy.
Started in 2021, GFC is an alliance which is spearheaded by an international consortium
consisting of:
• Global Fund for Community Foundations (GFCF),
• Africa Philanthropy Network (APN),
• Kenya Community Development Foundation (KCDF) and
• Wilde Ganzen Foundation (WG)
The Alliance also includes national partners from eight countries, which are brought together by their shared vision on community-led development through community and domestic philanthropy.
The partners include:
Country Organization
• Kenya Kenya Community Development Foundation (KCDF)
• Burkina Faso Association Burkinabé de Fundraising (ABF)
• Brazil Coordenadoria EcumÃanica de Serviço (CESE) Comua Network
• Ethiopia Development Expertise Center (DEC)
• Palestine Dalia association
• Mozambique Micaia Foundation
• Ghana STAR- GHANA FOUNDATION West Africa Civil Society Institute (WACSI)
• Uganda Uganda National NGO Forum
For more information, please visit www.kcdf.or.ke