KAM implements hurdles faced by Manufacturers
KAM and the Kenya Trade Remedies Agency (KETRA) held a consultative meeting to discuss trade remedies issues faced by manufacturers, specifically those in the plastics and rubber, energy, electrical, and electronics sectors.The discussion delved into unfair practices, including dumping, subsidies, and special "countervailing" duties, along with emergency measures aimed at protecting local industries.
KETRA, a state corporation under the State Department for Trade, implements trade remedies in Kenya in accordance with the World Trade Organization (WTO) Law on Trade Remedies, domesticating WTO agreements on anti-dumping, subsidies and countervailing measures, and safeguards. This aligns with Kenya's efforts to protect against unfair import trade practices causing harm to its domestic industry.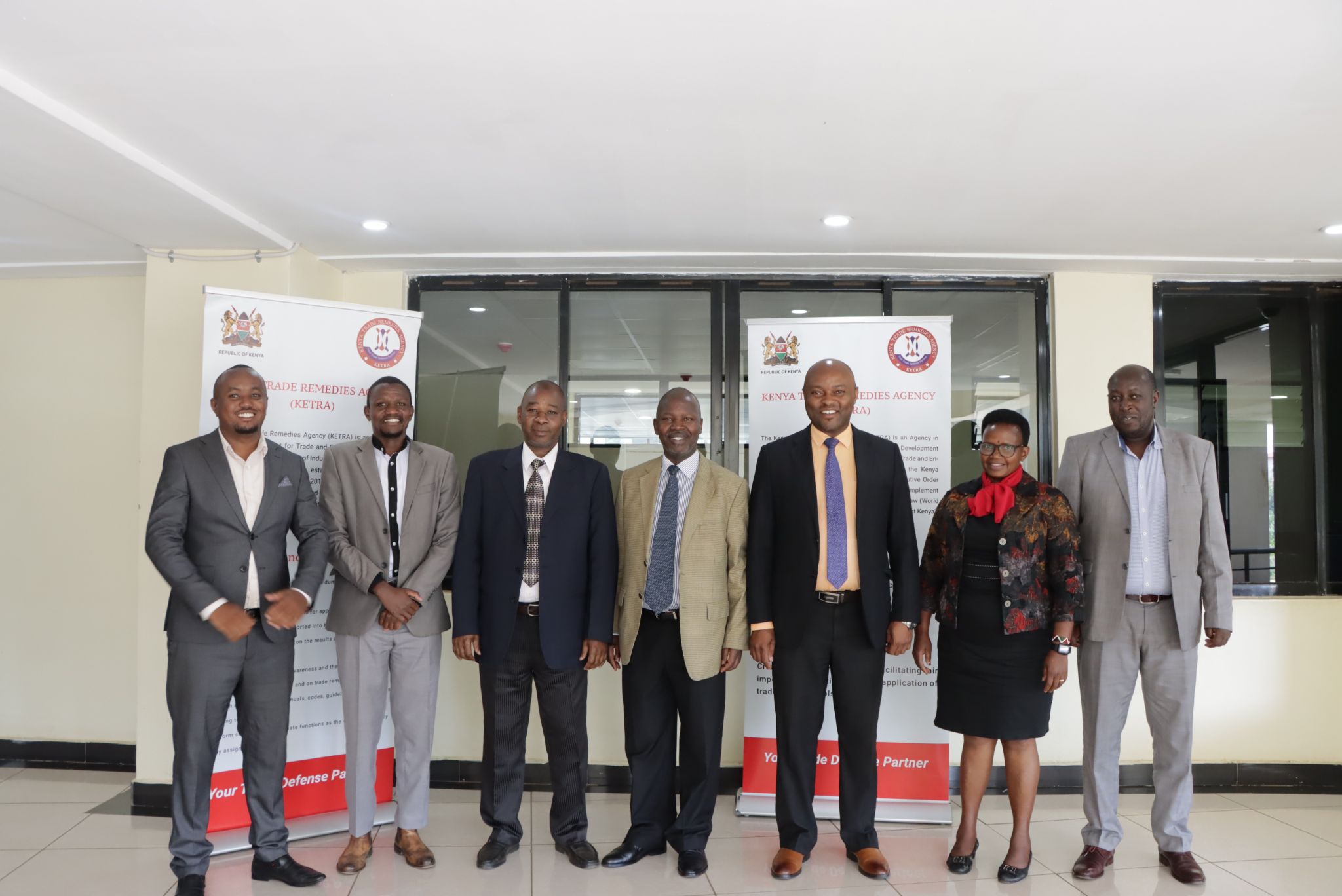 During the meeting, various topics were discussed, including boosting global competitiveness and fostering export-led industrialization. Raising awareness about illicit trade among specific groups, like users, producers, and government bodies, is crucial. This requires improving collaboration among agencies, enhancing coordination, and ensuring accountability.Additionally, advancing export-driven industrialization entails investigating dumping activities and actively engaging in the creation and enforcement of anti-dumping laws.
KAM Head of Policy, Research and Advocacy, Job Wanjohi stressed the importance of Kenya re-evaluating its cost and ease of doing business.He emphasized the necessity of defining a path toward sustained growth in anticipation of increased competition from both the region and the continent.

Mr Samuel Chemisto, the Acting CEO of KETRA, underscored the challenges associated with economic liberalization, emphasizing that while it fosters economic openness, it also leads to heightened competition.He stressed the temporary nature of safeguards, clarifying that they are designed to provide short-term relief.However, he emphasized the necessity of these measures being structured to address not just the immediate threats but also the long-term competitiveness of the industry.
The meeting concluded with an agreement on the need for a joint investigation into affected sectors to inform remedial measures.This includes the development and enforcement of countervailing and anti-dumping duties and measures against products harming Kenyan manufacturers.Additionally, a collaborative multi-agency framework involving organizations that promote the competitiveness of local industries shall be established.