NALA commits KES635Mn for strengthening financial infrastructure via technology innovation,job creation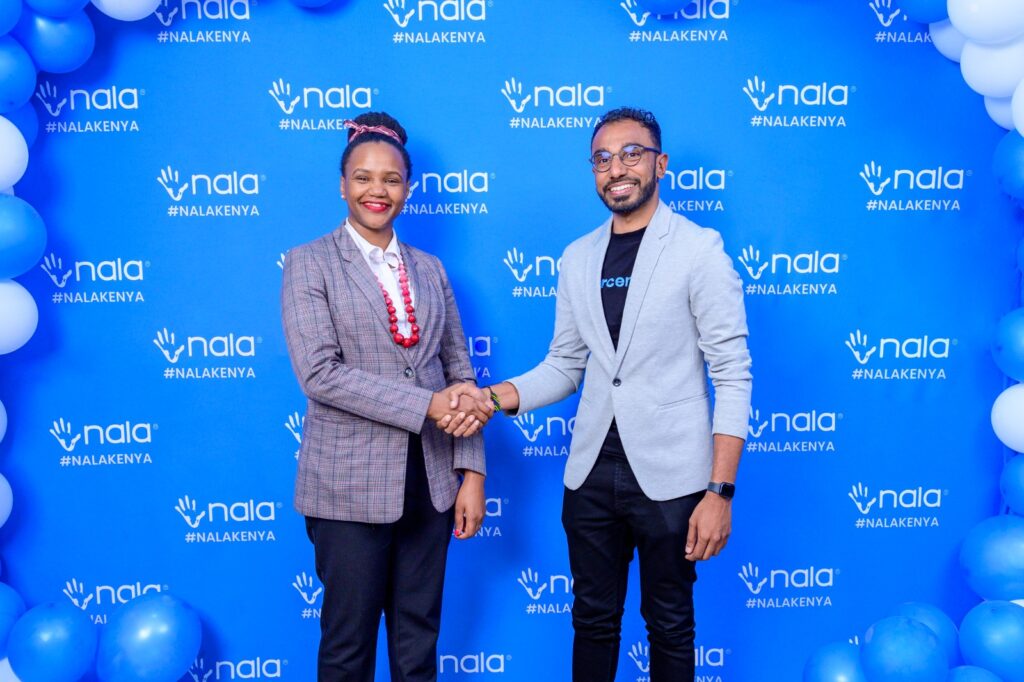 East African fintech firm NALA announces a major $5m(KES 635Million) investment into Kenya. The investment will go towards job creation and strengthening financial infrastructure via technology innovation.
NALA, an East African financial technology company, is announcing a major $5m investment into Kenya. The investment deepens the company's already strong roots in Kenya, which was chosen as the location for the company's main office worldwide. Over the coming years, the $5m will be allocated to create jobs, advance Nairobi as a burgeoning tech ecosystem, and innovate worldwide payments into Kenya.
NALA, a Tanzanian financial technology company enabling payments to Africa, today announced a $5m investment into Kenya. The announcement is a major commitment on behalf of the firm as an early stage startup, and relays the seriousness of their plans to support economic opportunities to Kenyans through the investment of their own capital as well as their product innovation. 
Over three million Kenyans live abroad, largely in the US and UK. The latest figures from the Central Bank of Kenya show that diaspora remittances rose by 8.34% to $4b in 2022. This figure closes in on the size of Kenyan exports, which brought in $5.77 billion worth of foreign currency in the same period [source].
NALA is bullish about the opportunity for fintechs in Kenya, given it is one of the most friendly markets for tech companies from a regulation and talent perspective. Alongside the investment, NALA also announced its cross border payments platform for businesses, which it anticipates will ease frictions for capital inflows to Kenya. NALA for Business will integrate harmoniously with major banks to better connect pay-ins internationally.Currently the product is live in the UK/EU to Tanzania, but the company hopes to launch in Kenya once the appropriate licensing is in place.
NALA Founder and CEO Benjamin Fernandes said, "At NALA we are deliberate and consistent about our investment into Africa and Kenya. Among the numerous reasons we chose Kenya as our headquarters are the favorable regulatory environment, top class talent pool and robust levels of startup investment. We want to increase our commitment to Africa and Kenya by doing rather than trying, and this is a sign for what's to come for NALA in Kenya."
Benjamin was joined by the Permanent Secretary for the State Department for Diaspora Affairs, Roseline K. Njogu. Roseline said, "Kenyans have been on the leading edge of financial digitization, and the Kenyan Government wants to continue to support the innovation enabling easier and more transparent payments to Kenya. NALA's recent innovation enabling payments to Buy Goods and Till Numbers directly from abroad will support Kenyans in having greater control and safeguarding the money they invest back home."
NALA is available for download from most Eurozone countries from December 15 via the App Store or Play Store. 
Despite the many options for sending money to Africa from abroad, the continent continues to be the most expensive place to send money. The World Bank estimates average transfer fees to Africa at ~9%. Further, many existing options include hidden fees that make it hard to discern the true cost of sending money. NALA is working towards changing the paradigm of financial tools for Africans by providing fair and transparent services to empower people with control over their finances. 
As the organization continues to grow, NALA currently has a few ex-Google and Monzo employees on their team, leading and championing the efforts to scale payments across Africa.