Superior Homes,NCTTCA in a Development partnership to enhance road safety
Superior Homes Kenya has entered into a partnership with the Northern Corridor Transit and Transport Coordination Authority (NCTTCA) to enhance road safety along the Northern Corridor and address driver fatigue for long-distance transit drivers through the development of roadside stations.
Superior Homes intends to tap into the market gap of inadequate and informal truck stop facilities in Kenya by providing self-contained service & rest point areas to truck drivers along the various transit routes within the country.
The roadside stations will be strategically located across major highways and will feature modern facilities and amenities for truck drivers, including safe parking spaces, restrooms, showers, accommodation facilities, food and beverage options, convenience stores, and health facilities. The stations will also offer a range of services, including truck maintenance and repair, refueling, and, later cargo handling.
The partnership between Superior Homes Ltd and the NCTTCA represents a significant step forward in meeting the needs of the transit transport and logistics industry. With the demand for goods and services increasing, and the growing concern to promote road safety for road users, the need for safe rest stops has never been greater.
"The implementation of the project will create short-term direct and indirect employment to the communities around it, and this is a contribution to the people's well-being. It will directly offer jobs on temporary basis during the construction phase. Upon completion and during operation of the Roadside Stations jobs will be generated on permanent basis" said Superior Homes Managing Director, Ian Henderson.
"Given that transport plays a pivotal role in economic growth and development.The establishment of Roadside Stations in the corresponding areas will serve to improve accessibility and will play the role of attraction points to the economic sectors, thus boosting the local economy where they are developed. In addition, despite providing economic empowerment through market functions, the Roadside Stations will provide services to the local community and as such will meet both the needs of the local community and the truckers" added Ian.
Studies have shown that most road traffic accidents are attributed to long-distance heavy commercial vehicles and passenger buses collisions leading to loss of lives and properties estimated in millions of dollars every year, showing the need for roadside stations.
"Despite the critical role of road freight business, there is a lack of formalized truck stop facilities in Kenya which presents a development opportunity. The truck drivers thus resort to ad hoc parking and seek accommodation services within various informal setups at existing stop-over towns" said Superior Homes Kenya CEO, Shiv Arora.
"A good percentage of road accidents have been attributed to lack of resting facilities and unavailability of designated areas to undertake some minor but urgent maintenance of vehicles. Superior Homes has come in to fill this gap by providing an affordable place where long-distance truck drivers can park their trucks, rest, and have the trucks maintained before they can proceed with their journey," added Shiv.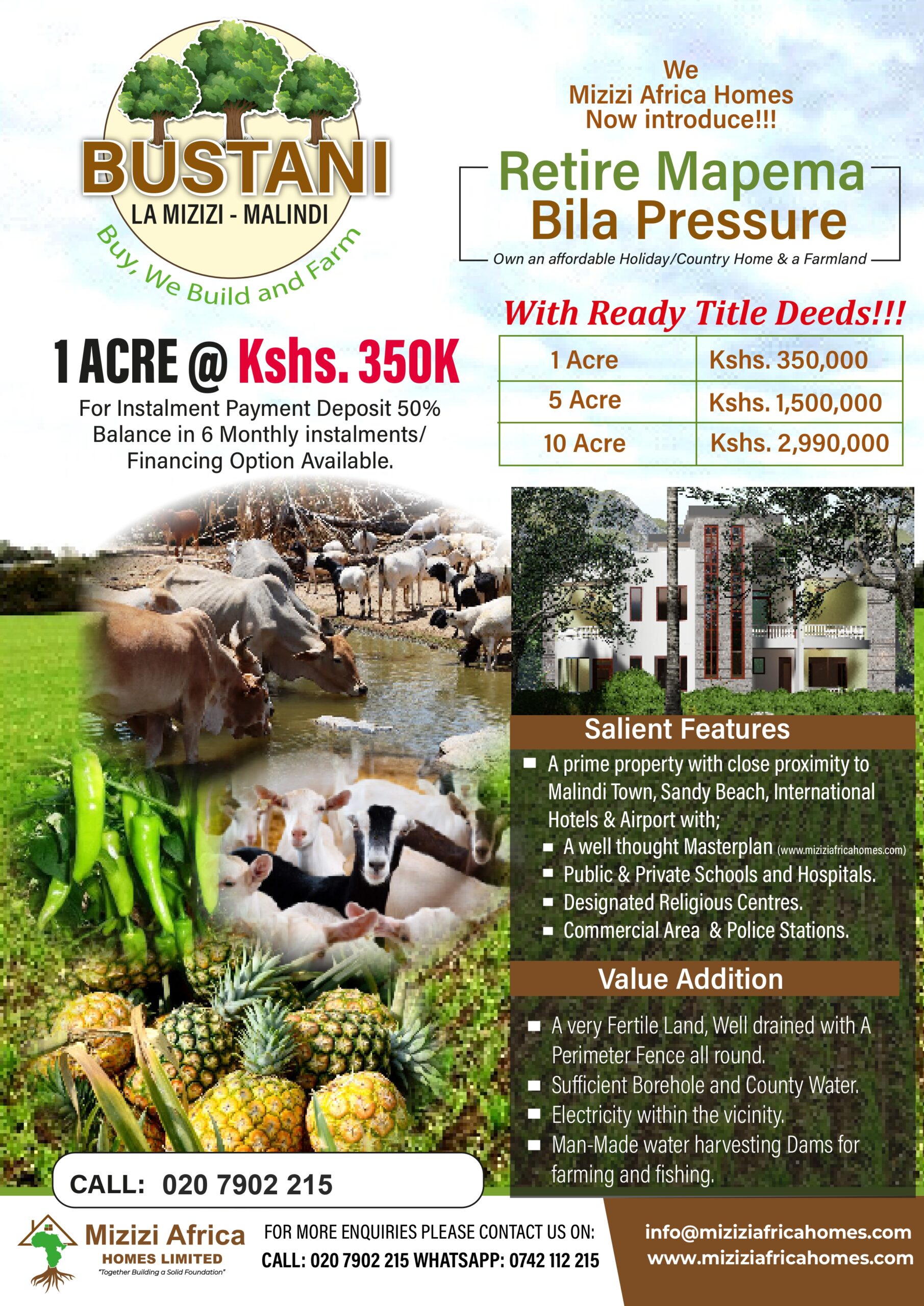 In September 2020, NCTTCA carried out a survey which identified Sultan Hamud as a major parking spot for trucks, amounting to an average of 300 trucks per night, by the roadside, making it one of the most appropriate locations for the development of a roadside station.
Construction of the new roadside station at Sultan Hamud is set to begin in March, 2023 and is expected to be completed by March, 2024. The project is expected to create numerous jobs in construction, operations, and maintenance. Suitably located by the roadside, about nine kilometers from the Sultan Hamud town center, the proposed green roadside station by Superior Homes will cater for the stretch between Mtito Andei and Salama area, spanning over 145 kilometers, where demand for parking facilities is high.
"The issue of road safety along the Corridor has always been a concern to the Governments of the Northern Corridor Member States and other stakeholders. Lack of adequate facilities for rest and recovery, maintenance, parking and sanitation has also had serious effects on drivers using the Northern Corridor route. We believe that with this partnership with Superior Homes Kenya, we will address the need for formalized roadside stations in Kenya," said NCTTCA Executive Secretary Mr. Justus Omae Nyarandi.
The program for developing roadside station facilities along the Northern Corridor was launched by NCTTCA in 2015 and the initiative is based on international best experiences of providing services and facilities for motorists and travelers along major highways.