Government asked to Expedite Regulations for Cheaper Credit for SMEs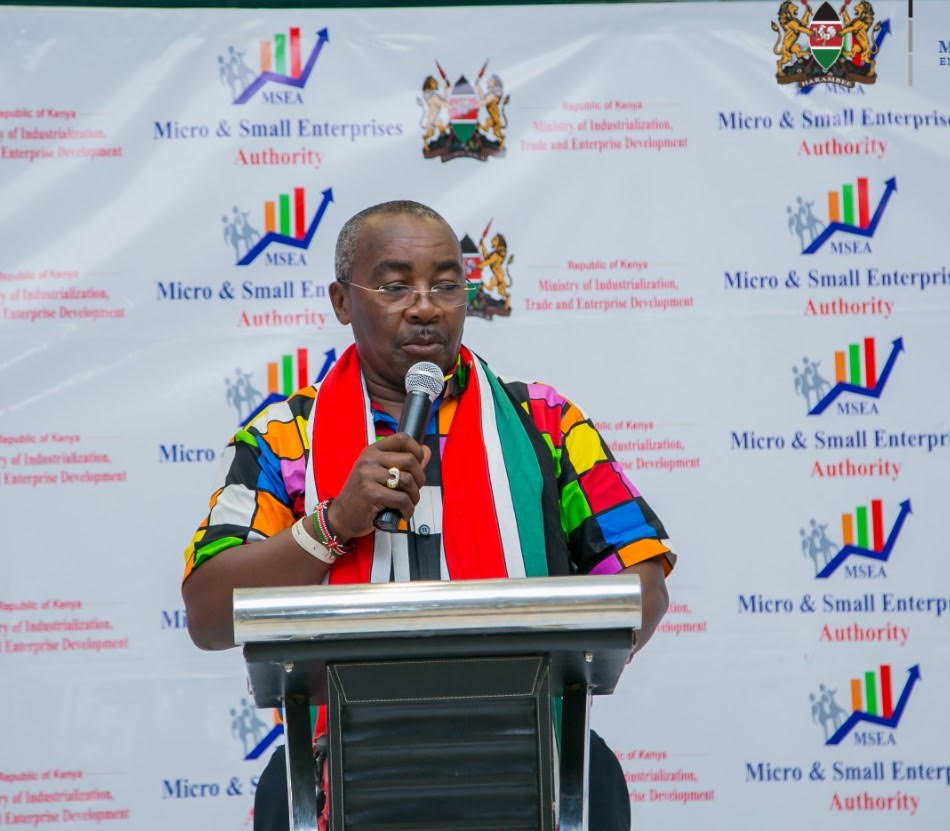 The Micro and Small Enterprises Authority (MSEA) now wants the government to fast-track activation of the MSE fund regulations.According to the Authority the regulations meant to grant affordable credit facilities to support the development of the MSE sector, are still awaiting approval from the National Treasury.
MSEA Board Chairman James Mureu says that there is a need to align the needs of the sector and explore areas of support and partnerships.
"We have met here as different groups to develop strategies for the MSES sector which is the backbone of the Kenyan economy.The objective of this meeting is to align the sector needs and present these issues with one voice," said Mureu.
Mureu who was speaking during a national consultative meeting with MSE sector leaders from different associations asked the stakeholders to engage MSEA on better ways to promote, develop and regulate the sector.
The Association CEO Henry Rithaa challenged the MSEs to formalize their businesses to enable them earn economic benefits from state initiatives.
"We ask business Enterprises to register under the Office of the registrar of MSEs to reap full benefits of formalization such as Government interventions in funding and access to procurement opportunities," said Ridhaa.
Most of the MSEs operating in Kenya are informal and unregistered and barely benefit from the Government and Private sector initiatives to grow the sector.
According to the CEO the registration database that was developed late last year will facilitate planning by the Government geared towards interventions and also promote coordination in the sector.
MSEs in Kenya contribute significantly to the economic growth of the country, yet many of them face the constraints of access to credit and business and capacity development, low technological skills and harmonious representation, increasing their instability and risk of closure due to the challenges.
A recent National Economic Survey report by the Central Bank of Kenya (CBK) indicates that SMEs constitute 98 per cent of all business in Kenya, creating 30 percent of the jobs annually.
Formalisation has been identified as a key to growth and brand creation the SMEs as it also helps in the curbing of corrupt tendencies by business enterprises.
Ridhaa said he the authority has already established a registry that will help SMEs register their business at a small fee.
Speaking on behalf of the sector leaders, The Chief Executive Officer of the Kenya National Juakali Federation Mr. Richard Muteti said MSEs are represented by both the public and private sector in formal and informal alliances which are segmented calling for enhanced collaboration and synergy between the industry players to realize the strengths of the sector.