Stanbic Bank,KNCCI Partners to boost and cushion MSME's,Women Entrepreneurs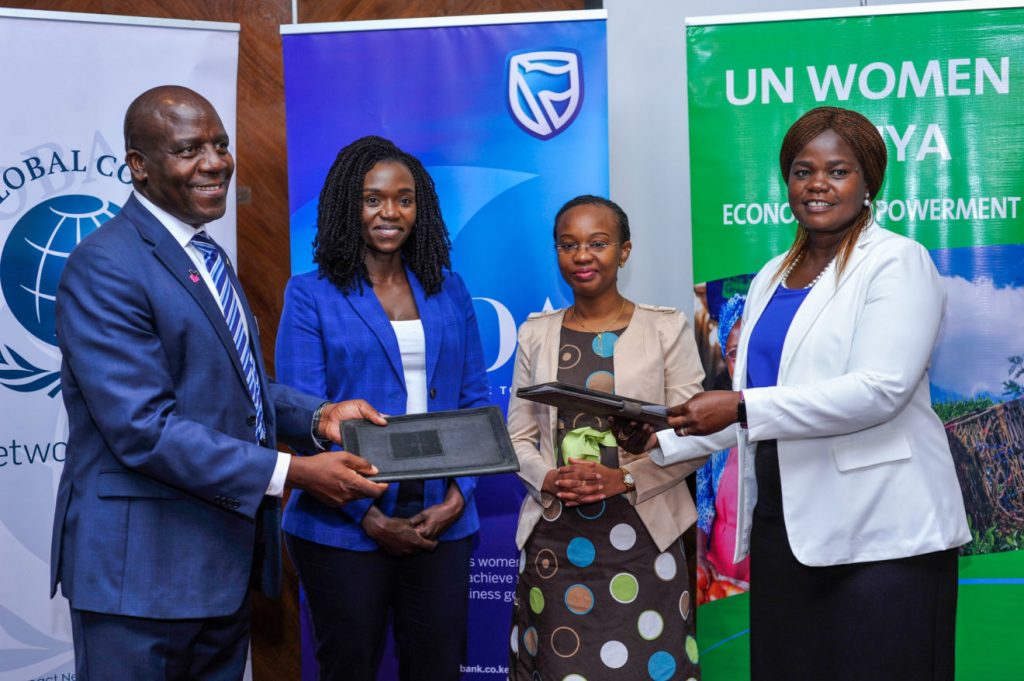 Stanbic Bank Kenya and the Kenya National Chamber of Commerce and Industry (KNCCI) have signed a partnership to provide financial and non-financial support to Micro, Small and Medium Enterprises (MSMEs) that are members of the chamber.
The Memorandum of Understanding (MoU) between the two entities was signed at the Busia Youth Polytechnic Ground on the sidelines of the Lake Region Economic Block Private Sector Forum.
Stanbic Bank Kenya, Head of Business and Commercial Clients, Florence Wanja noted that the partnership agreement plays an important role in reinforcing the bank's commitment to empowering MSMEs in the region and across the country.
"Stanbic Bank Kenya has continued to play a major role in our country's economic development, and this is in line with our purpose which is to drive Kenya's growth. As an institution, we remain committed to solving holistic needs of our SME client segment and partnering for sustainable growth," she added.
On his part, Silivanus Mbogo Abungu, Chairman Kenya National Chamber of Commerce and Industry Busia, said the partnership with the bank is an endorsement to fruitful collaboration over the years which will be of great support to MSMEs in the region.
"As a chamber, our focus is on building a vibrant and prosperous business community in the region and across the country. We remain committed to empowering our members in all possible ways," he said.
Stanbic bank has successfully issued loans worth Sh844million to women entrepreneurs through the DADA proposition.
The bank has also collaborated with the Ministry of Industrialization and Enterprise Development to launch the FutureNiDigital campaign that has successfully equipped 50,807 businesses and individuals with digital skills.