Safaricom Unveils 'Tuinuane' Brand Campaign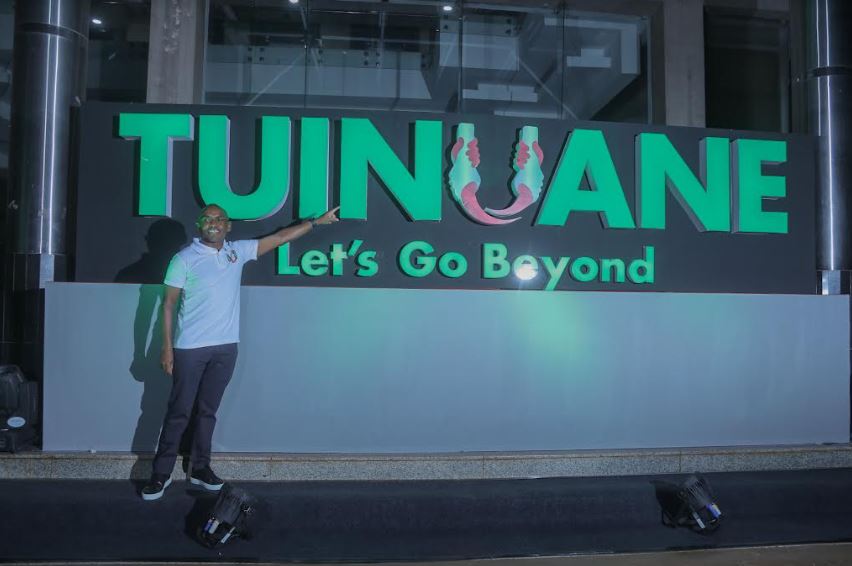 Safaricom has unveiled a new brand campaign dubbed "Tuinuane" that is aimed at encouraging Kenyans to uplift one another.
Speaking during the launch event, the telco's CEO Peter Ndegwa said that the campaign also intends to empower communities, give students easy and simple access to learning materials, and unveil innovative products and services.
"Tuinuane is borrowed from the spirit of generosity that Kenyans are well known for. The Tuinuane spirit is about all of us having a renewed sense of inspiration to do what is right by uplifting others especially during these trying times," said Ndegwa.
According to the CEO, the  Ndoto Zetu initiative of the Safaricom Foundation will direct the campaign's community outreach efforts on behalf of Safaricom.With programs totaling Sh100 million this year, the Safaricom Foundation hopes to reach 2 million more people.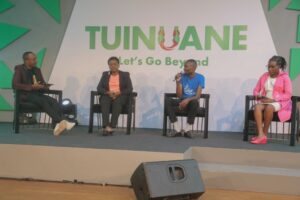 Kenyans who want to see their community dreams come true can submit a written proposal on the official website or fill out an application form in person at any Safaricom Retail Store for a chance to have their community dream fulfilled.
In the area of education, Safaricom has collaborated with content producers to make it simple and convenient to obtain timely and inexpensive content.
These options include the web-based Safaricom elimu, which offers 200 MB of data access for only 20 shillings, and Shupavu 291, which can be sent via SMS for just 4 shillings a day.
Additionally, Safaricom announced the launch of Tuinuane Bundles, offering users exclusive deals on calls, SMS, and data for just 20 shillings.
These deals include unlimited calls for an hour, 1GB of data good for an hour, and unlimited texts good for a full day. The promotions can be accessed using the my Safaricom app or by dialing *444*22#.