Kenya signs trade pact with UAE to boost Investments integration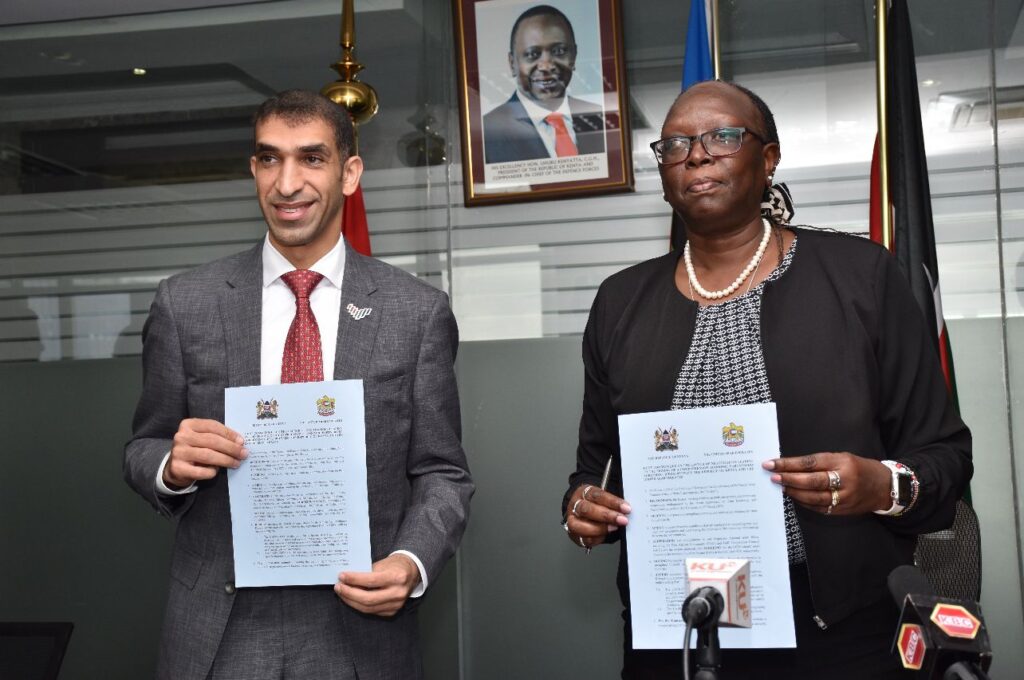 Kenya and the United Arab Emirates have announced plans to start negotiations on a Comprehensive Economic Partnership Agreement (CEPA), the first trade deal that the UAE signs with an African nation.
Dr Thani Al Zeyoudi, UAE Minister of State for Foreign Trade says such an agreement will deepen trade and investment ties between Africa and the Middle East, and boost UAE-Kenya non-oil trade, which grew to $2.3 billion last year.
The UAE and Kenya are seeking to remove trade barriers on a wide range of goods and services, create opportunities for importers and exporters in both countries, and enable Kenyan companies to benefit from the UAE's geographic and logistical position.
This year, the Emirates has signed three similar pacts with India, Israel and Indonesia, which are expected to boost its economy by 2.6% by 2030.
The UAE has also begun to hold trade negotiations with countries such as Turkey,Georgia and Philippines.
According to Minister of Economy Abdulla bin Touq, the UAE plans to sign 27 similar agreements in total as it looks to boost trade and foreign direct investment.
The Emirates was among the top 20 recipients of foreign direct investment last year as investment inflows increased 4% annually to $20.7 billion.
Last week, the UAE announced that Kenyan UAE visit visas will be extended to a minimum six months stay with effect from September 2022.