OPINION:The Importance of an Education Policy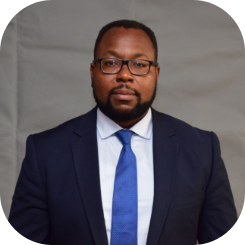 By;Meshack Miyogo;
Private spending on education is a long-term expense that is likely to run for at least 15 years, up until university level. For parents or guardians, this then becomes a recurring expense and calls for intentional planning.Putting into consideration the increasing rate of inflation, education expenses can
become overbearing and stretch the household budget if not properly planned for at a given time. This means that parents or guardians need to take up solutions that guarantee their children's access to education and reduce their exposure to the risk of dropping out due to lack of school fees.Increasingly, as the cost of living has risen, school fees have risen.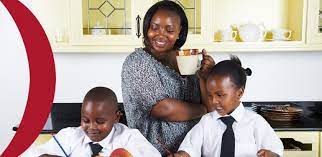 Some parents have been forced to take hefty loans, which have put a strain on their finances and
destabilized their long-term financial position.To avoid this, it is prudent for
parents to consider education policies as a savings platform that ensures that their
children will get a solid education.Education policies enable a parent to receive a specific amount of money over a given period during a child's education journey.
The structured payments are dependent on the parent's need.Like for many parents, the payments support high school or university education. The availability of funds at a time most crucial to
the parent guarantees continuity for the child to complete their studies.
Importance of education policies:
To help you understand why an education policy is crucial, here is a list of benefits showing its value.
Power to build savings over time:
Education policies are an effective way of saving for education as they allow for
easy savings for a long period. This means that a parent or guardian can start
saving for their child's education immediately they are born or even before. This
gives the child a head start in their pursuit and ensures that they are able to meet
their education costs in the course of their schooling period. Ideally, the earlier
one starts, the better the payout, as they get to enjoy a more flexible saving
period given the length of time. One is also able to counter the long-term effects
of inflation.
Effective way to plan your finances:
Education policies are also an effective way of achieving financial planning. For instance, if a parent or guardian intends for their child to study abroad, an education policy can help them map out the anticipated costs against the savings needed to meet the child's needs in a specified period.
Tax relief:
Recognizing the value of education products, the government has instituted tax policies to help the customer enjoy the benefits of this worthy investment. Some insurance plans attract tax incentives meaning that the parent benefits from annual tax reliefs owing to the payments made towards the education solution. In this scenario, the person purchasing the education insurance solution whom we
refer to as the policyholder, benefits from the reduced tax payments.
Life cover benefit giving you comfort and ease:
In addition, education policies offer security to the child, as they are the only beneficiary. This provides assurance that even if the policyholder is not present, only the child will have access to the periodic payments as prescribed. Further, the CIC education policy waivers the requirement to continue submitting payments (premium) in the event that a parent or legal guardian is unable to honor his
financial commitment due to sudden critical illness or permanent disability. The child's education expenses are settled despite the unfortunate case affecting the parent.
Access to a loan facility:
As demonstrated, a good education policy provides maximum value to the customer.Without a doubt, the value is in how well the product is designed to meet the needs of the client. The CIC education policy for instance provides a loan facility to the parent or guardian after accumulating savings for at least 3 years.This benefit continues to advance the parent's goal of achieving financial stability for the well-being of his family.
Conclusion:
As the world continues to evolve, the value of education will always be high.Education helps one acquire skills and knowledge that will help them thrive in the world.This is especially important now seeing that new skills are constantly in demand across the world.By taking an insurance policy as a parent or guardian, you guarantee your child's access to quality education in the long term. Investing in CIC Academia will enable you to meet the future education requirements of your children.
This plan is a combination of insurance protection and savings that allows you to prepare for the cost of your child's education. The education plan runs from nine to 18 years, is risk free and provides guaranteed returns in form of partial and final maturity. The saving plans are flexible to give you opportunity to plan other aspects of your life.More than a savings platform, a CIC education policy is also a commitment to your child's future and well-being. As such, we encourage any parent or guardian to consider CIC Academia as a present form of financial planning and ultimately guarantee their child's future.
The writer is the Managing Director – CIC Life Assurance;