Mwalimu Sacco,KMRC unveils KES8Million Loan facility to bolster Affordable Housing
Africa's largest Sacco by Assets-Mwalimu National Sacco,has Partnered with Kenya Mortagage Refinancing Company(KMRC) to unveil affordable housing loan products at Mwalimu National Towers,UpperHill-Nairobi which will be advanced to its members across the countryfor a minimum amount of Kshs.500,000 and a maximumum of Kshs.8 Million at an interest of 9 percentage on a reducing balance.
The Mortgage loan facility will assist members acquire ready houses built across the country for a long-term loan facilty repayable in up to 308 months.The event was graced by Cabinet Secretary(CS) Cooperatives and Micro,Small and Medium Enterprises(MSME's)Development-Honourable Simon Chelugui as the Keynote speaker and Permanent Secretary(PS) Charles M.Hinga.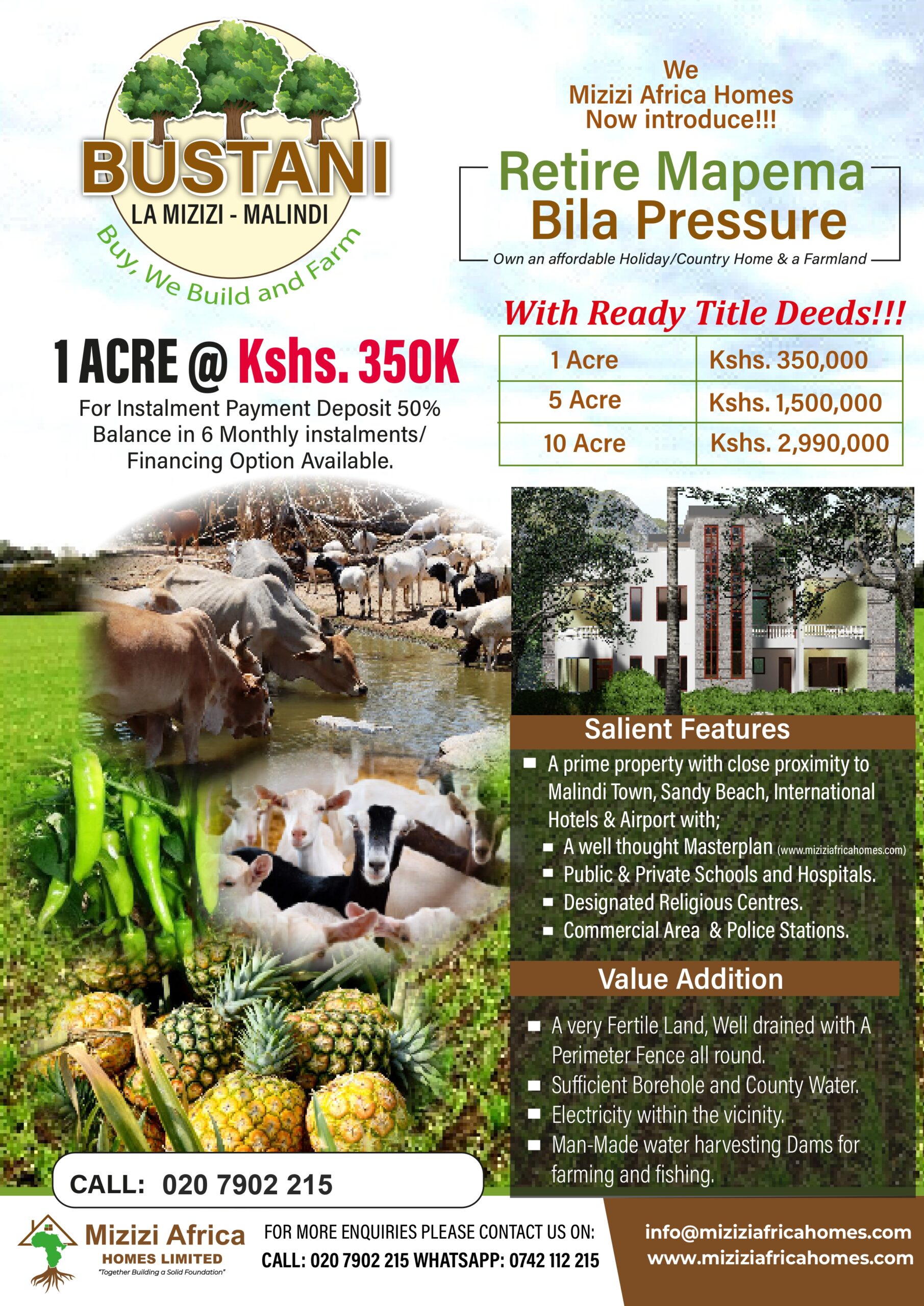 During the launch Mwalimu National Sacco also unveiled an asset financing loan facility alongside an insurance premium financing to pay for insurance covers.The asset financing loan will enable members acquire personal assets.According to Mwalimu National Sacco Chairman Mr.Joel Gachari,He said its a big milestone to the Mwalimu National Sacco membership who will now have their Sacco as a one stop shop where they will be able to acquire essential affordable housing mortgage loan products,buy pewrsonal assets,commercial businesses and get insurance premium financing at a competitive pricing which will be an ingredient for enabling them to own a home and acquire assets at the lowest interest rate in the market."This is a Milestone for the Sacco Membership and an ingredient for enabling our members get increased space  for growth and expansion".Said Mr.Gachari.
"The interest rates and the minimum amount for affordable housing loan product,is 9 percentage on a reducing balance with amounts of Kshs 500,000 to 8 Million are comparatively low and will go a long way in opening the space for more members who could not have afforded the expensive mortgage products from other competitors in the Housing market." Gachari added
Gachari ,However said he is optimistic that the members will continue to value proposition and diversify their financial solutions thus expanding the space to grow and retain membership.
According to the Sacco's CEO Mr.Kenneth Odhiambo,with the expanding membership,these three products will go along way in changing the lives of the Sacco members by enabling them acquire the three loan facilities at competitive rates."The affordable Housing Mortgage loan facility for instance is at a competitive single digit pricing (one percentage) from a minimum loan amount of Kshs.500,000 to a maximum of 8 Million to own your home across the country".Said Odhiambo.
According to the Sacco's CEO,the opportunities being offered by the Sacco to members through the asset financing loan product will also be a game changer in the market since it will be offering the Sacco members an opportunity to own any asset like Commercial Vehicles,Personal Cars,Machinery and equipment among others at competitive pricing."Mwalimu National Sacco Membership has huge opportunities of getting better solutions from their Sacco that are responsive to the needs and convinience.Equally,the Sacco also has the biggest competitve advantages to grow to increase its revenues and offer better returns to the Sacco."Kenneth Odhiambo highlighted.
Over the years,the Sacco has registered an increase in its membership and is among the fastest growing Saccos in Africa.The Sacco membership has grown to more than 116,000 members and is witnessing an increased patronage for its various products in the recent years.