Laptrust receive CMA's nod to own and finance real-estate projects
LapTrust the County workers pension fund has received approvals from the Capital Markets Authority (CMA) to own and finance real-estate projects.
Laptrust will now list its Imara Income Real Estate Investment Trust (I-REIT) on the Nairobi Securities Exchange's (NSE's) Main Investment Market under Restricted Sub-Segment.
The Laptrust Imara I-REIT will be listed as a close-ended fund at Sh20 per unit based on the net asset value of the scheme as at the time of listing, with a total of 346,231,413 units.
At listing, the valuation of the I-REIT will be Sh6,9 billion. The units may only be transferred to persons who qualify as professional investors at a minimum trade size of Sh5 million.
'This REIT underscores some of the key objectives of the REITs policy and regulatory framework which included enabling pension funds to access liquidity, without complete disposal of the real assets that they hold, and diversification of property holdings across geographical locations and types (commercial, residential, purpose built developments – in this case a school, among others)," CMA Chief Executive Officer Wyckliffe Shamiah said.
The properties that will be held under Imara I-REIT include: CPF Metro Park, CPF House, Pension Towers, Freedom Heights Mall and Service Plot, Man Apartment and Nova Eldoret.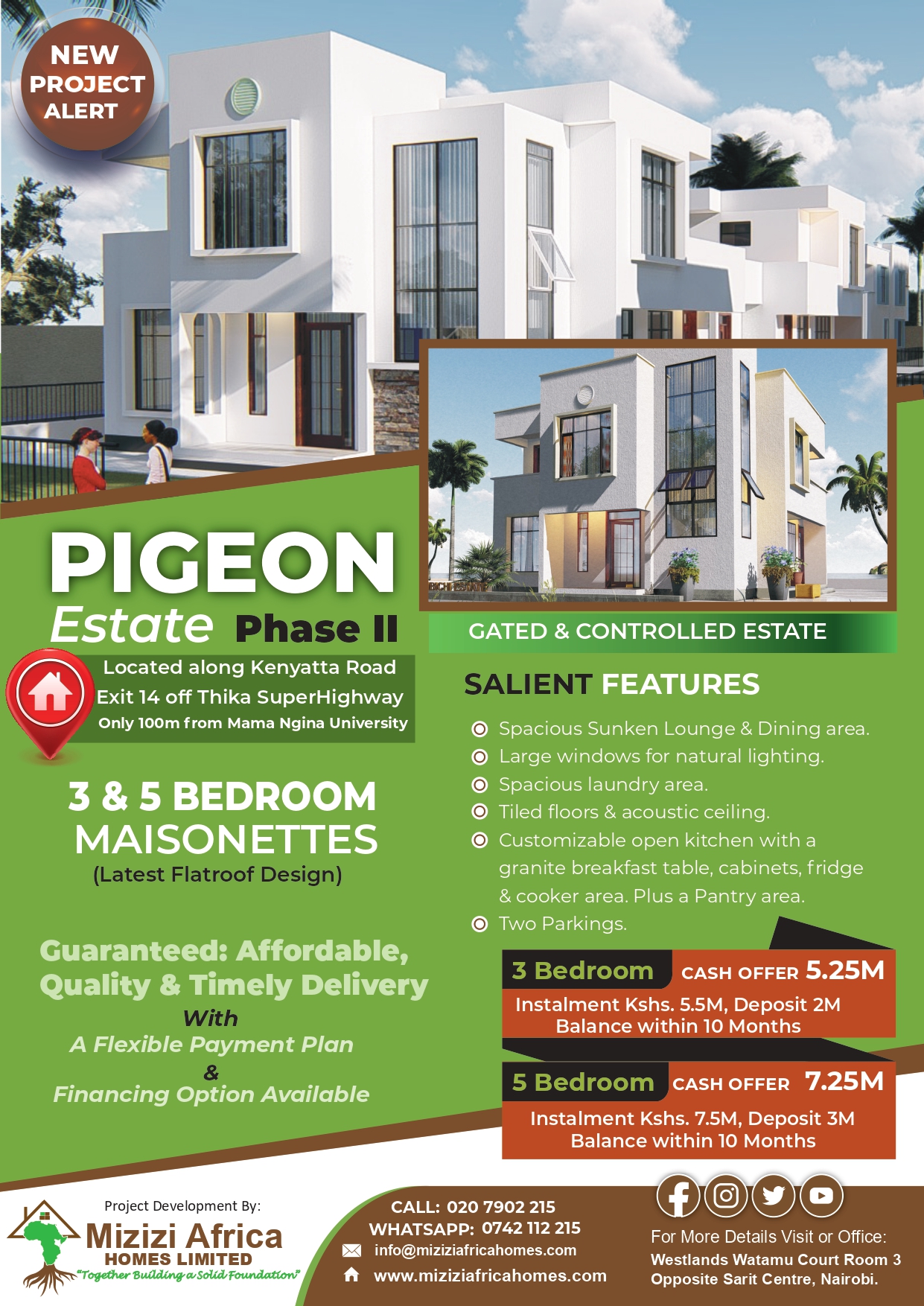 The trustee is Co-operative Bank of Kenya Ltd and the REIT will be managed by Sterling REIT Asset Management Limited. The transaction adviser was Standard Investment Bank.