KUZA Asset embarks on customized investment solution for HNWI
Kuza Asset Management officially launches as it sets sight on institutional, HNWI, and retail investors seeking customized investment solutions
Kuza Asset Management aims to serve institutional, high-net-worth individuals (HNWI), and retail clients looking for customized investment solutions.
Kuza Asset Management, founded in 2021, is regulated by the CMA, and RBA and has over KES 650 million in assets under management.
The firm is targeting to unlock trillions lying idle in bank current account deposits while delivering attractive returns with effective risk management.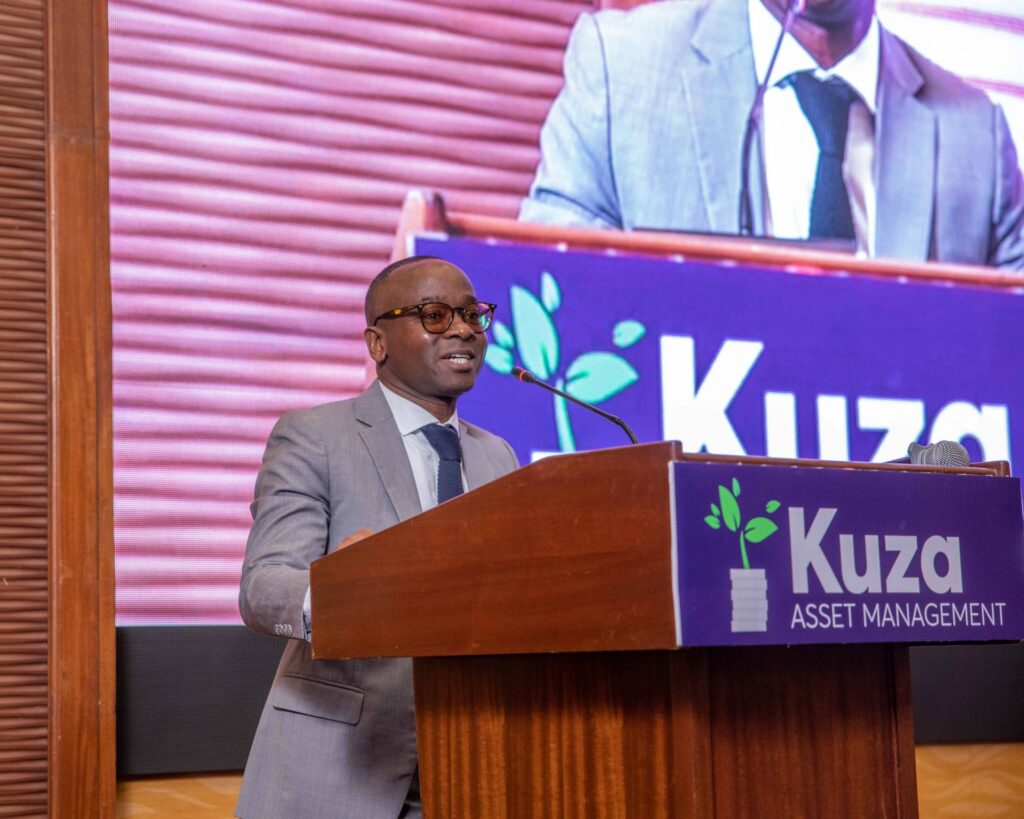 Kuza Asset Management, a Nairobi-based asset management firm, has officially launched, focusing on catering to institutional, high-net-worth individuals (HNWI) and retail investors who are looking for customized investments that are prudently managed.
Founded in 2021, Kuza Asset Management is regulated by the Capital Markets Authority (CMA) and the Retirement Benefits Authority (RBA).
Presently it has over KES 650 million in assets under management.
Kuza Asset Management CEO James Mose, CFA said that the firm is aiming to mobilize the vast, yet largely untapped trillions of funds spread across financial institutions including banks.
"Kenyans have at least KES 5.3 trillion in deposits of which about KES 2.1 trillion are in current accounts earning close to zero percent in returns.The bulk of the KES 2.1 Trillion should be invested in Money Market Funds currently earning investors upwards of 12.5%.The beauty of Money Market Funds is the fact that the monies invested can be accessed on short notice. At Kuza, we have the capabilities to work with investors, both institutional and retail to get them the most competitive risk-weighted returns through customized solutions."
The asset management firm is additionally targeting the untapped but promising market for Shariah-compliant investment products and to achieve this goal,Kuza Asset Management has established a dedicated Shariah-Advisory Board tasked with overseeing the development of Shariah compliant products.
To this end, the CMA has approved the Kuza Shariah Momentum Fund which is now available to Muslim investors.
On his part, the Chairman of the Capital Markets Authority Mr.Ugas Mohamed said it was an exciting time to see the interest investors have had in collective investment schemes and especially the Money Market Funds.
He noted that the sector had great potential to grow from the current over KES 176 billion assets under management to even a higher level. "I wish to congratulate Kuza Asset Management for achieving this milestone".
Kuza Asset Management also has pension products, unit trusts, a private debt Fund and a private wealth management Offering.
Overall Kuza Asset Management has 10 products catering to a wide and diverse client base, with more in the pipeline.