Kenya Airways secures IATA accreditation for ground Handling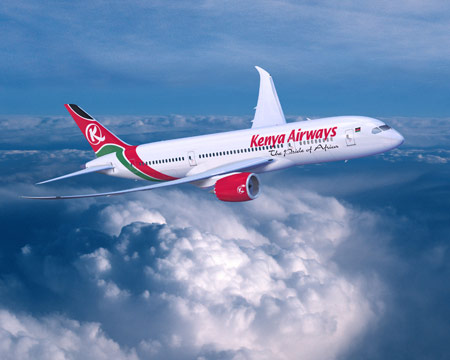 Kenya Airways completes successful audit and receives ISAGO station accreditation for Nairobi,reaffirming its commitment to safety and operational excellence.
National carrier, Kenya Airways (KQ), and its Nairobi hub have been awarded certificate of accreditation by IATA's Safety Audit for Ground Operations (ISAGO) for outstanding ground handling services.
This follows the successful audit conducted on ground handling operations at Nairobi's Jomo Kenyatta International Airport (JKIA) which recognized KQ for maintaining high standard in ground handling services as well as the unwavering commitment to ensure safety and security of passengers, aircraft and goods.
The successful audit is a testament to Kenya Airways unwavering dedication to the safety and well-being of its passengers, employees, and all stakeholders. The rigorous assessment, carried out by independent
ISAGO auditors, covered a wide range of ground handling aspects, including baggage handling, aircraft loading, and safety protocols.
Capt. Haig Anyonyi, Director Safety, Quality and Environment at Kenya Airways, stated, "We are excited about this achievement.The ISAGO station accreditation is an important milestone for Kenya Airways,reflecting our continuous pursuit of excellence in all aspects of our operations.
This accreditation will provide confidence to our passengers, customer airlines, and the regulators on our safety, security and quality measures of ground handling services.
We are dedicated to ensuring that our passengers experience world-class service to all our customers."
Kenya Airways remains focused on delivering exceptional service to its passengers while adhering to the most stringent safety standards and has been an IOSA (IATA Operational Safety Audit) registered airline since 2009.