KUTRRH Conducts First Successful Cyberknife Treatment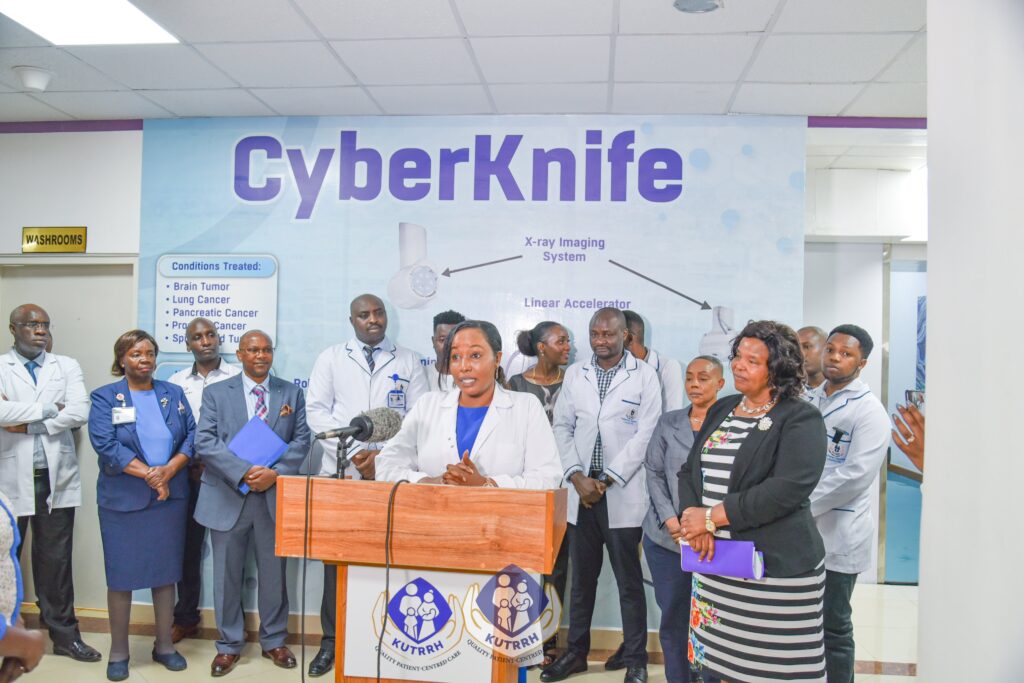 While the hospital has the LINAC and brachytherapy machines for treatment of cancerous tumors, there was need to move in to high precision treatment and hence the government support to acquire the cyberknife machine which was a bold but best decision for Kenya in the effort to decrease outbound medical tourism and increase inbound medical tourism.
The patients have been carefully selected to ensure that they meet the set criteria by the experts. They have been well briefed about the treatment and what to expect and are psychologically ready for this unique precision treatment.