KMRC,HFHI partners to identify the gaps in House financing
The Kenya Mortgage Refinance Company (KMRC) has partnered with Habitat for Humanity International (HFHI) to identify factors that hinder access to housing finance in Kenya.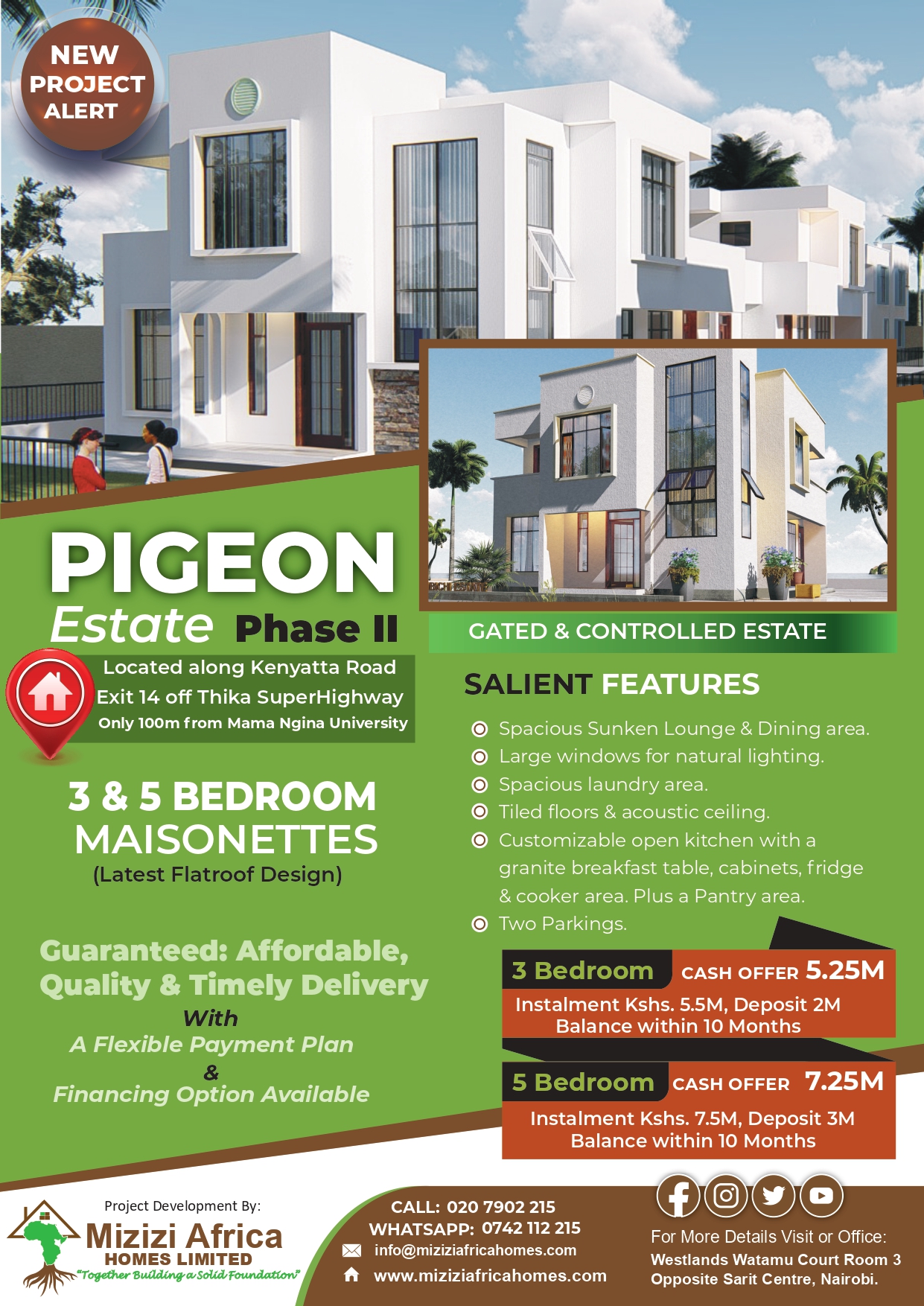 The pact will enable the two firms to carry out research to assess housing finance with an aim of identifying demand and supply side needs, challenges, and opportunities as well as carrying out an evaluation of the solutions needed to promote affordable housing finance in Kenya.
Moreover, the study will also aim to review existing laws, regulations, and policies that support or hinder affordable housing finance.
The findings of the review will help inform the short, medium and long-term plans that various stakeholders, in the housing sector value chain will take to contribute to a positive transformation in the uptake of affordable housing.
"The role of KMRC is to enhance the availability of affordable home loans to Kenyans, particularly the moderate to low-income earners. We are happy to partner with like-minded institutions and build on existing research in order to continuously identify and address evolving challenges in this sector," said Johnstone Oltetia, KMRC's CEO and MD.
The research will be coordinated under Habitat for Humanity's Terwilliger Center for Innovation in Shelter (HFHI-TCIS) which will aid in technical assistance and add contributions from the Association of Microfinance Institutions of Kenya (AMFI-K).
Vice president of Habitat for Humanity International in Africa Maurice Makoloo noted that the pact will enable HFHI to tap into more housing financing opportunities which is in line with its mandate of empowering communities to overcome the chronic lack of decent housing through solutions that make adequate housing accessible and affordable for all.
"This new collaboration will be instrumental in unlocking new housing finance opportunities for low-income families in Kenya," said Maurice Makoloo, vice president Africa-Habitat for Humanity International.