Global organizations are bringing entrepreneurial and tech skills to support African women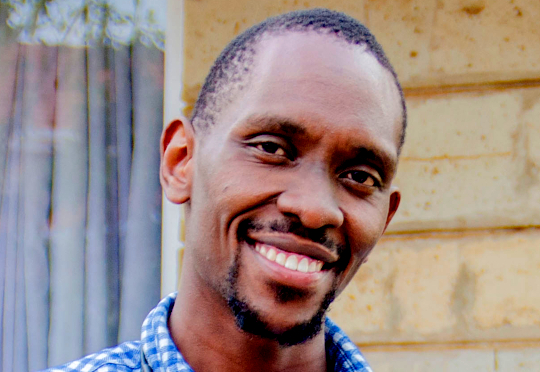 By;Duncan Mochama, Consultant,-Incentro,
Investing in women entrepreneurs plays a crucial role in supporting a number of Africa country's vision of becoming middle-income nations.
In countries like Kenya, 49% of micro and small businesses are women-owned, more than in any other East African country, yet women own only 9% of medium-sized enterprises, suggesting they find it difficult to scale.Recognizing both the potential threat and the potential opportunity, the Cherie Blair Foundation for Women, DHL, and Sinapis this week launched a new program to bring entrepreneurial skills and support to over 3,500 of Kenya's most promising women entrepreneurs.
As we have mentioned in our previous Africa Tech Review article, women are key to Africa's digital transformation. Connecting these women to the digital economy is critical to driving further economic growth and innovation on the continent.
Technology can empower women through access to information, employment, financial, education, health services, and business support; increasing their contribution to social and economic development on the continent.
This week, Kenya's President Uhuru Kenyatta unveiled Ardhisasa, a digital land information management system, marking the end of manual land transactions in the capital Nairobi. In Rwanda, the government also partnered with Medici Land Governance to digitize land
transactions. On matters African startups, Accenture announced an investment, through Accenture Ventures, in Nigeria-based fintech company Okra.
Okra is an open finance data infrastructure startup serving the rapidly expanding African financial services market. Ajua, formerly mSurvey acquired WayaWaya, the Kenya-based Artificial Intelligence [AI] and Machine Learning [ML] known for its innovative Janja platform.
This came just a few months after the startup partnered with MTN Nigeria to launch EnGauge, a digital eCommerce customer engagement management mobile app to support SMEs.
In Kenya,Central Bank of Kenya (CBK) and E4Impact Foundation (E4Impact) entered into a Memorandum of Understanding (MoU) to support Kenyan fintech startups.
This will be done through access to customized capacity building, linkages to investors, markets, and ecosystem partners in Kenya, Africa and globally. In Nigeria, The Emergency Communication Centres (NCC) established by the Nigerian Communications Commission (NCC) in both Ogun and Enugu states were this week commissioned by the Minister of Communications and Digital Economy,Dr. Isa Ali Ibrahim Pantami.Microsoft also announced the winners of season 2 of Game of Learners competition.
Microsoft announced the kick-off of this program, an initiative aimed at enhancing digital and coding skills amongst university students in Kenya and Nigeria last month.
African telcos were also in the news this week. Orange Egypt and GIZ announced plans to unveil a tech hub targeting young entrepreneurs with digital skills.
MTN Group also confirmed that it is participating with equity partners in a bid for a telecoms licence in Ethiopia, Africa's second-most populous country which represents the last and largest telco liberalization opportunity in the world.This week, Mastercard announced the appointment of Shehryar Ali as Country Manager for East Africa. Shehryar will be based at Mastercard's regional head office in Nairobi. VOGSY, the quote-to-cash Professional Services Automation solution built for Google Workspace users, and Incentro Africa , also announced their new partnership.
Through VOGSY's global Partner Program,  Incentro Africa will help its customers across Africa harness VOGSY's unique Google Workspace integrated platform to run their quote-to-cash operations and enhance productivity and profitability.The partnership will also expand
VOGSY's global reach In Egypt, the Ministry of Communications and Information Technology (MCIT) and Fayoum University partnered to establish a Creative Innovation Hub, aiming to improve the skills of young cadres from Fayoum University and Governorate. is the solutions consultant at   Incentro Africa .