CMU,Mastercard Foundation announces Sh33.1Billion transformational investment in Africa
Carnegie Mellon University (CMU) and the Mastercard Foundation have announced a USD275.7 million (Sh33.1billion) transformational investment in higher education and innovation in Africa to catalyze opportunities for 10,000 young people from economically disadvantaged communities.
The partnership which is in collaboration with the government of Rwanda targets particularly young women, young people with disabilities, and forcibly displaced young people.
Specifically, through this partnership with the Mastercard Foundation, CMU-Africa in Kigali will expand instructional capacity, including introducing a new degree in engineering artificial intelligence, and online learning programs, provide additional financial assistance to more CMU-Africa students
It will also have pilot programs for English language immersion to help prepare undergraduate students from other African universities for graduate study.
Through these various pillars of the partnership, a total of 10,000 young people will gain the skills to compete in the global marketplace, innovate, design new tools that solve regional and global challenges, and bring those tools to market.
"The key to creating opportunities for promising African students from all socioeconomic backgrounds is access to education in the high-tech fields that are driving the economies of the future," said Farnam Jahanian, president of Carnegie Mellon University.
"We are grateful to the Mastercard Foundation for their partnership with CMU over the past six years to help empower the next generation of Africa's leaders, and we are delighted to be expanding our partnership even further."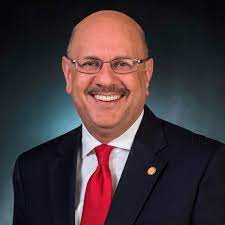 "The strategic partnership with Carnegie Mellon University is one of the Government of Rwanda's key investments to support the development of a critical mass of skills in science and technology, particularly in ICT, required by the knowledge economy and to help accelerate Rwanda's and the region's socioeconomic transformation," said Valentine Uwamariya, minister of education in Rwanda.
CMU-Africa offers graduate degrees in information technology, electrical and computer engineering, and engineering artificial intelligence through Carnegie Mellon's top-ranked College of Engineering, with the same standards, curricula, and requirements as its Pittsburgh campus.