Unga Group's Promising Business Outlook
FEATURE STORY;Unga Group has maintained foothold in East Africa's flour milling business, manufacturing and marketing a broad range of human nutrition, animal nutrition and animal health products for more than 100 years. With a heritage of over a century in grain milling, the group is now refocusing in the future, promising its customers better services and healthier products. Recently tapped to actualize the group's next growth strategy is Joseph Malel Choge, an experienced corporate figure in the Fast Moving Consumer Goods (FMCG) sector. Business Quest magazine interviewed the new Group Managing Director on his vision and plans for Unga Group. Excerpt:
Congratulations on your recent appointment as CEO of Unga Group. How has the journey been running the day-to-day affairs of the company?
Thank you. It's been only two months so still more on the learning phase to try understand the rich history of this great organization, trying to identify the potential opportunities and to understand the challenges currently facing the organization from which we'll formulate a great strategy on how we move on.
What would you say are your top three priorities presently as Unga Group CEO?
They top priorities include:
Increase in market share of legacy products
Innovation and development of new products
Consideration of key strategic partnerships and/or Mergers & acquisitions in the food space.
Give us a brief background of the company, and the phases it has gone through to date
Unga Group Plc, was formed (Initially as Unga Limited) in 1908 with its first mill situated along Koinange street, close to Chester house.  Due to an influx of cheap imported Indian wheat, the Unga mill was forced to shut down in 1924 but was later incorporated as Unga Limited in 1928, moving on to acquire Kenya Grain Mills.  In 1932, a new wheat mill was commissioned in Eldoret to replace the burnt down Njoro mill.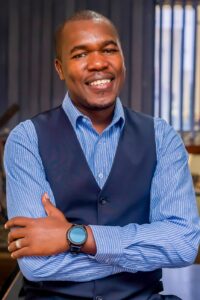 Between 1937 and 1999 Unga went on to own various manufacturing entities either through purchases or in-house establishment, such as Sun Flour Mill (Eldoret-1937), Iringa Mill (Arusha-1945), Proctor & Allan (1953), Uganda grain milling company (1956), Elliot's Bakeries Ltd (1961), Maida Ltd (Jogoo brand-1965), Elianto Kenya Ltd (Nakuru-1973), Unga Feeds (1981), Ufuta Ltd (1986), Bullpak (1998) and Unga Farm Care (1999) among others.  This was coupled with expansion of the Eldoret mill to double capacity (in 1948) and commissioning of a new mill in Nakuru (1957).  The incorporated company, Unga Limited, was formally listed in the Nairobi Securities Exchange in 1956, allowing its stock to be publicly traded.
In early 2000s', Seaboard corporation, a global leader in the manufacturing sector, acquired a 35% stake in Unga Holdings limited with the remaining 65% owned by Unga investment Ltd.  As expected in any business environment, some of the acquired/established entities have been sold or closed over the years such as the Sun Flour Mill, Proctor & Allan, Elianto Kenya Ltd, Bullpak Ltd among other smaller entities.  None-the-less, operations continued to thrive with Unga Millers(U) Ltd commencing milling operations in 2002, commissioning of a new wheat mill at commercial street in 2013, acquisition of Ennsvalley bakeries Ltd (2015), commissioning of a Fish feed plant along Dakar Road (2017), new wheat mill in Eldoret (2018) and Soyabean Meal plant in Nairobi (2019).
It is this heritage that distinguishes us as a house of quality in the market having had continuous improvement and fed Kenyans for years!
Which are some of the major achievements of Unga Group Plc? Which of these successes are you most proud of?
The Company has consistently maintained products of the highest quality in the categories it operates in. The flagship brands of EXE® wheat flour and Jogoo® maize flour are unparalleled by competition. Additionally, introduction of new brands in both the human & animal nutrition such as the Amana® rice & pulses & the new Famila variants that are of premium quality and more recently the K9® dog feed brand is another achievement.
The company further commissioned a fish feed plant in 2017, the largest in Kenya since then. We have invested in good systems for business support. Commissioning of the new Eldoret wheat mill has contributed to improved quality of our products and offered alternative production plans for efficient & cost-effective manufacturing practices.
Our ability & resilience to remain ahead of other competitors with regards to upholding the highest quality standards as per the ISO/IEC 17025:2017 s a huge milestone. We have won accolades for quality consistency. Our top-notch safety & Covid-19 awareness campaigns, on the other hand, is an achievement, as well as the human & intellectual capital investment, which allows Unga staff to grow and learn as they work, through e-learning and various leadership development programs.
What do you see as the current biggest strength of the company?
Consistent product quality
We have very strong corporate governance practices and Unga is one of the best professionally managed companies in Africa today.
Great brand equity that resonates with every home in Kenya.
Unga Group has been in operations since 1908. What would you attribute this longevity to? Also, what has been the company's most memorable experience in the region's flour milling business?
The Company's longevity can be attributable to its ability to remain relevant and sensitive to the needs of the consumers and positioning itself as the highest quality product producer. The Company is run in ways that ensure long term sustainability and viability. Other than what is stated above, the company introduced Kaizen manufacturing systems and process principles in 2007 which brought about lean and efficient practices in all its processes. Both office and factory.
What's the company's current total workforce, annual returns and production output? Also, what's your brand marketing strategy?
The company has a workforce of over 1,000 employees in both permanent and temporary categories. Revenue for the last financial year was Kes 17.8 Billion from continuing operations.
Aflatoxin remains a major concern in the flour milling business, regularly pitting manufacturers against standardization bodies. How best can this perennial problem be managed by seasoned manufacturers such as Unga?
We take food safety very seriously. We have also invested heavily in this area including maintaining and continuously modernizing our in-house laboratory to support our well-resourced Quality Assurance Function. We have a robust and detailed food safety management system based on HACCP (Hazzard Analysis and Critical Control Points) that is frequently reviewed and updated to ensure that the process I under control and eliminate risks such as aflatoxin.
We are in partnership with some of our suppliers such as contracted suppliers to ensure they are purchasing and delivering grain that meets specification through their own testing. As an industry leader, we are in collaboration with regulatory bodies, industry associations and stakeholders to continually asses the risk of the current maize in the market, explore new technologies to mitigate and/or eradicate aflatoxin with the value chain and adopt best practices in testing and grain handling. Last but not least, continued capacity building and development of employees through awareness, training and proficiency testing programs.
Supply of substandard goods remains one of the greatest challenges in developing countries, with the Anti-Counterfeit Agency, according to KIPPRA, estimating that 1 in every 5 products sold in Kenya is counterfeit. What is Unga Limited doing to ensure it retains its image and brand quality and reliability in the uncertain market
Unga Group's products are registered under our trademarks and to protect our brands from being counterfeited, we undertake
Frequent physical monitoring of our products in the trade, looking for possibility of counterfeit goods by checking the packaging and batch numbers. Unga regularly purchases our brands in counterfeit prone areas and subject them to scrutiny for both packaging, visual appearance and laboratory testing. We share our findings with our partners at Anti-Counterfeit Authority.
Monitoring social media for complaints and alerts related to counterfeit goods.  Unga is a member of various farmers & consumers' social media platforms and we are constantly on the lookout for cases of counterfeit goods. Unga is also participating on the Anti-Counterfeit social media platform, which specifically highlights and brings to the attention of its members potential case of counterfeit goods.
Unga review all consumer complaints and where possible uplift samples to also ensure that the product is a legitimate product of the Unga Group.
Our packaging is unique and comes with various anti counterfeit measures such as security ink printing, traceability, serialization, and track & trace solutions to make counterfeiting difficult and easy to identify.
Patenting & Trademark registration & protection: We have registered our trademarks to include trademark protection. 
Unga sensitizes its trading partners and distributors on counterfeit products and how these affects both theirs and our business.
Unga Limited is now a reputable and respected player in the region's flour milling business. Which are some of the opportunities the company has identified in the market and how is it positioning itself to capitalize on them? Are there plans to expand your products and service portfolio?
Aqua Feeds/Nutrition (Tilapia and Catfish) poses great opportunities in Kenya regionally. We are going in a big way through our newly formed joint venture with Nutreco B.V. And, we have plans to expand our portfolio in line with our customer's needs.
What has been Unga's experience during the Covid-19 season? How about any other challenges the company may have faced in recent times? How did you mitigate them
At Unga, we put the health and wellness of our employees first. Majority of our staff work in our production facilities and the first thing we did when Covid struck was to put measures in place to ensure that we provided our employees with a safe workplace, where all Covid protocols are observed. We also ensured that vulnerable staff were allowed to take extended leave until they were comfortable to come back to work.
Employee Wellness: We focused on more than just the physical wellness of our staff. We put in place a system – in partnership with ICAS – to take care of our staff wellness. We were able to and are still offering support to staff on different aspects of their lives – family issues, financial issues as well as work related issues. Through ICAs we have been able to run wellness sessions on mental health, change management and grief counselling sessions.
Agile Working: As we have learnt to live with Covid, we have put in place systems to ensure that our staff keep healthy as they continue delivering for the organization. For staff whose roles do not require them to come to the facility daily, we introduced flexible working hours and agile working. We also availed to staff an online job tracker to support them track their work. Agile working has helped to drive work-life integration which from research is a key area of focus for the workforce of today.
E-learning: It is during this season that we also onboarded "Learn n Grow" our eLearning system. Through our eLearning system we have experienced growth in the content uptake. Currently this is at 90%. We believe that learning breeds innovation. Through Learn n Grow we have ensured continuous learning for our workforce in different areas – both work and non-work related
Maintenance Skills Upgrade Program: We had an opportunity to partner with the National Industrial Training Authority (NITA) to co-develop a curriculum for our Maintenance Teams. 16 Maintenance staff members graduated from the program. We experienced impact of the training immediately in terms of cost saved from repairs that would have ideally been outsourced to a third party. The program also helped us have a more engaged maintenance team.
Leadership Development: Covid-19 has also changed the way we view leadership. Today's employees are looking for transformational and situational leadership, leaders with the ability to mentor and coach their teams. We developed a leadership academy that included a leadership program on Coaching for Accelerated performance. The two-month coaching program saw 34 business leaders graduate and we are working on making use of coaching conversations a way of life at Unga.
The company has also ensured its takes into account employee welfare through various strategies, including Covid-19 vaccination drive; spiritual nutrition through open prayer days and celebration of special calendar days for individual employees.
What do you imagine the future of flour milling industry to be like?
As staples, maize and wheat flour will remain as a key item in our kitchens. However, millers like us will innovate in this space and integrate ourselves more as food and nutrition providers and not just millers. I really think the future will be sharing capacity among the millers and we only compete on brands, that should be the future, that will be the future. Today, we have very many millers only utilizing as little as 20% of their capacity. We have to consolidate and improve on our efficiencies and pass this benefit to our consumers.
Finally, what are the company's short-, medium- and long-term plans?
Short term – Consolidation and consumer engagement to drive market share
Medium term – Launch new and interesting products
Long term – Expansion into new products and markets