Twiga Foods to incorporate Google Clouds' in curbing wastage of perishable goods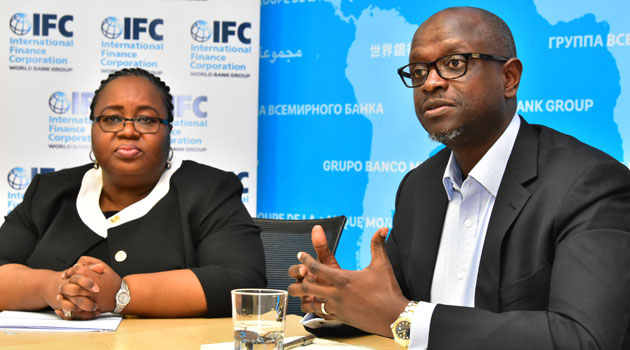 Twiga Foods will rely on Google's technology to address wastage of perishable goods during the distribution process.The firm said it will incorporate Google Clouds' systems into its platform, enabling an efficient food value chain between farmers and vendors.
To achieve this, the two firms will deploy Big Query and Data Studio to analyze historical data of product purchases and quantities.
Aggregated data will then be used to determine types and quantities of produce to be purchased each day by vendors based on demand, reducing wastages during distributions.
"The work we are doing with Twiga Foods is not just about an e-commerce platform choosing a cloud provider to run its systems and store data,"
"It also is about showing how technology and the power of artificial intelligence (AI) and machine learning can help a nation address sustainability challenges head on such as waste reduction and food security," Google Cloud Africa Director Niral Patel said.
Twiga Foods established its first IT infrastructure with Google Cloud in 2015, when its customer base grew exponentially.
Adoption of technology such as AI and machine learning (ML) tools has enabled the company to automate distribution of goods, saving vendors and buyers time as well as resources.
Currently, Twiga boasts over 140,000 vendors as well as about 1,000 farmers who are benefitting from the above technologies.
Today, vendors can purchase products on credit based on credit score. The company relies on the analysis of vendor data on Big Query, which leverages insights such as vendor metrics and modes-of-ordering to create a credit score for each customer.
"Shop owners can now dedicate their time to growing their business and spending time with their families, rather than spend hours every day procuring and stocking up products,"Farmers get a fair chance at earning decent incomes and being paid adequately for their products. This is all being enabled by bringing in technology to help us look at our business and customers in a profound manner, relying on data in real-time to make the best and smartest decisions for our people and the country," Twiga Foods Chief Technology Officer Caine Wanjau said.
Last year, agricultural tech start-up Twiga Foods announced that it will be expanding to East and West African Countries after raising Sh5.56 billion from international investors led by private equity firm Creadev.