The Association of Pension Trustees and Administrators of Kenya unveiled
The Association of Pension Trustees and Administrators of Kenya (APTAK) has been launched
APTAK is a consortium of pension administrators and trustees in Kenya. The Association seeks to provide a multi-stakeholder platform for deliberations, discussions and consultations on prudent trusteeship and administration as well as make recommendations, if any to the Retirement Benefits Authority (RBA).
"Since its inception, the Association of Pension Trustees and Administrators of Kenya has been at the forefront of championing and fostering transparency, good governance and application of best practices in the retirement benefits trusteeship, administration and management amongst its members," said APTAK President, Hosea Kili, OGW during the launch ceremony that took place at the Sarova Panafric, Nairobi.
APTAK's membership comprises individuals, students studying pension administration and / or management, Administrators and retirement benefits schemes registered under the Retirement Benefits Act, and other interested individuals who qualify to be members.
"Our aim is to provide a forum for dialogue among all retirement benefits Trustees and administrators so as to facilitate discussion on matters of common interest to members. We also seek to encourage and assist, where possible, joint retirement benefits Trustees and administration researches or other matters of interest to the Association or to her members as well as avail opportunities for communication, dissemination of information, networking and partnership amongst members and other regional and international retirement benefits Trustees and administrators," said the Association's Secretary-General – Boniface Mwangangi.
The Cabinet Secretary in the Ministry of Labour and Social protection, Simon Chelagui,reaffirmed  the  Ministry's  support  for  the  pension  schemes  for  the  welfare  of  all members. Additionally, he highlighted the need for a universal pension coverage scheme for all Kenyans.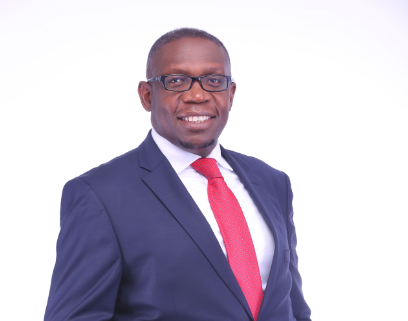 "Most African countries, similar to other emerging economies, have adopted various Social Protection strategies and initiatives as one major way of addressing extreme poverty and the various risk factors that contribute to vulnerability and socio- economic exclusion of certain members of the society. Countries such as Lesotho, Zanzibar, South Africa, Namibia, Botswana, Rwanda and Mauritius among others, have gone even further to establish Universal Social Protection Funds for their citizens and there is a rapid rising trend in the adoption and uptake of Social Protection," said Geoffrey Odundo, CEO – Nairobi Securities Exchange (NSE).