Stanbic Holdings PLC Taps Joe Muganda's Expertise
Stanbic Holdings Plc has announced the appointment of Mr Joseph Muganda as an Independent Non-Executive Director on the Board effective Tuesday 12th October 2021.
"Mr Muganda's addition to our Board will enrich its diversity and his skills will align with our digital transformation strategy." Stanbic said in a statement.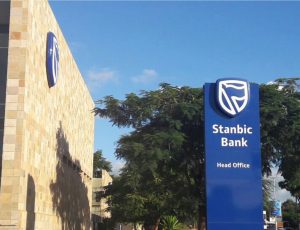 Mr. Joe Muganda holds an MBA from Leicester University and a Bachelor of Science (Economics, Accounting and Financial Management) from the University of Buckingham (UK). He has previously worked as the Managing Director of Kenya Breweries Limited and has held senior positions at British America Tobacco, Unilever and Barclays Bank, Nation Media Group and Vivo Energy.
He has also served as a director on various boards.