Price Waterhouse Coopers Rebrands to PwC Private
community of trusted business advisors providing bespoke business advice, solutions and experiences for more than six decades.
PwC Africa, Private Company Services (PCS) has also undergone an element of change to become PwC Private. Offering the same service, from the same diverse, tech-powered community of solvers, the new name differentiates Private as a community of trusted business advisors who provide bespoke advice, solutions and experiences for small, medium and large businesses.
Servicing private, family and entrepreneurial business owners has been a longstanding priority area for PwC and continues to be. For more than 60 years we have been servicing this cohort of clients, who play a pivotal role in fostering growth across various economies, by helping owners to grow their businesses with the support of thousands of our trained and dedicated practitioners in 155 territories globally.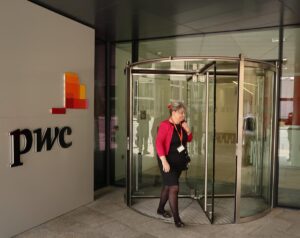 Michael Mugasa, PwC Private Leader for East Market Area, says: "There has never been a better time to take things to the next level, and at PwC Private, we assist our clients to consistently look ahead as we connect them to the right people, capabilities and technology to get them there — wherever 'there' may be for them."
This was inspired by the fact that some of the best-known companies and brands hailed globally once began as small family businesses. Our African continent has witnessed the growth of well-known brands from humble beginnings to giants in their own right. As we emerge from the pandemic to repair and reconfigure, it has not been surprising that growth is top of the agenda to our private and family businesses.
We know that for our clients, their business is more than a job — it's their life, legacy, and future. That's why we deliver a service to help our clients stay ahead of the curve. This is where PwC Private's unique and holistic approach comes in. We call it The Owner's Agenda — it's a framework designed to assist our clients in developing both their ownership and business strategies and needs in a consistent and integrated way.
The Owner's Agenda approach;
From audit and tax to consulting, The Owner's Agenda is supported by our global strategy, The New Equation, which sees our community of solvers come together in unexpected ways to help our clients and stakeholders build trust and deliver sustained outcomes. We are your connection to: a powerful ecosystem of audit technology to help deliver higher quality, faster; specialists who can help you understand the changing complex markets and tax environment; perspectives that are driven from leading organisations and made relevant for where you are — and want to go; right-sized technology solutions to help you meet the needs of your business and your customers; and a sounding board for advice well beyond the project at hand.
Working towards a sustainable future;
When it comes to sustainability, we know that our clients think in terms of generations rather than years. That is why it is imperative to ensure that sustainability (i.e. Environmental, Social and Governance, or ESG) is top of mind as these risks are some of the top global risks identified by the World Economic Forum for several years. Our dedicated team works with our clients to develop measures to mitigate current and predicted future impacts on their business to ensure long-term sustainability.
We invite business owners and entrepreneurs from organisations of every size across the African continent, to connect with our PwC Private team and give us the privilege of embarking on this demanding and exhilarating journey of growing your business.