PG Bison Kenya launches expanded,automated flat pack cabinet manufacturing factory
PG Bison Kenya has today launched its expanded and automated flat pack cabinet manufacturing factory in Nairobi. The move is part of the company's plans to bolster its investment in the Kenyan market in order to tap into the
growing market for ready-to-assemble cabinet solutions.
The new factory features investments in technology advancements that will see it boost its production capacity for wood-based panels, individual cabinet parts and flat pack cabinets while increasing employment opportunities by 20 per cent.PG Bison has in the past 18 months moved to increase its manufacturing capacity by investing in machinery systems that also improve efficiencies and enhance customer experience.
"Our commitment over the last 20 years of growing our footprint in Kenya is evidenced by the up-scaling of our investments to include large scale manufacturing of value-add furniture components. These investments are driven by our strong local partnership,resilient economic outlook and the government's supportive policy in the manufacturing industry and their recent announcement of increased investment in the housing sector",Mr. Gerhard Victor CEO PG Bison SA said during the launch.
As a supplier of wood-based panels, furniture components and ready-to-assemble cabinetry, PG Bison is committed to training local furniture artisans to empower them as partners in the value chain to provide customers with best-in-class product designs and finished products.

"Our industry sector has the potential to substitute the imports of finished furniture and have the same locally manufactured. Furniture manufacturing can significantly contribute to employment and government revenue. In order for this to materialise,manufacturers need to attain global competitiveness. Our government need to address the high level of duties imposed on wood-based panels and other raw materials used in the manufacturing of furniture and the high levels of inward logistic costs.Our ex- factory costs are far higher than that of factories in China and this primarily due the comparative cost of inputs into the plant. Kenya must aim to attain a vibrant export market. This can also be achieved through the negotiation of favourable terms under AFCFTA." Mr. Hitesh Mediratta MD PG Bison Kenya added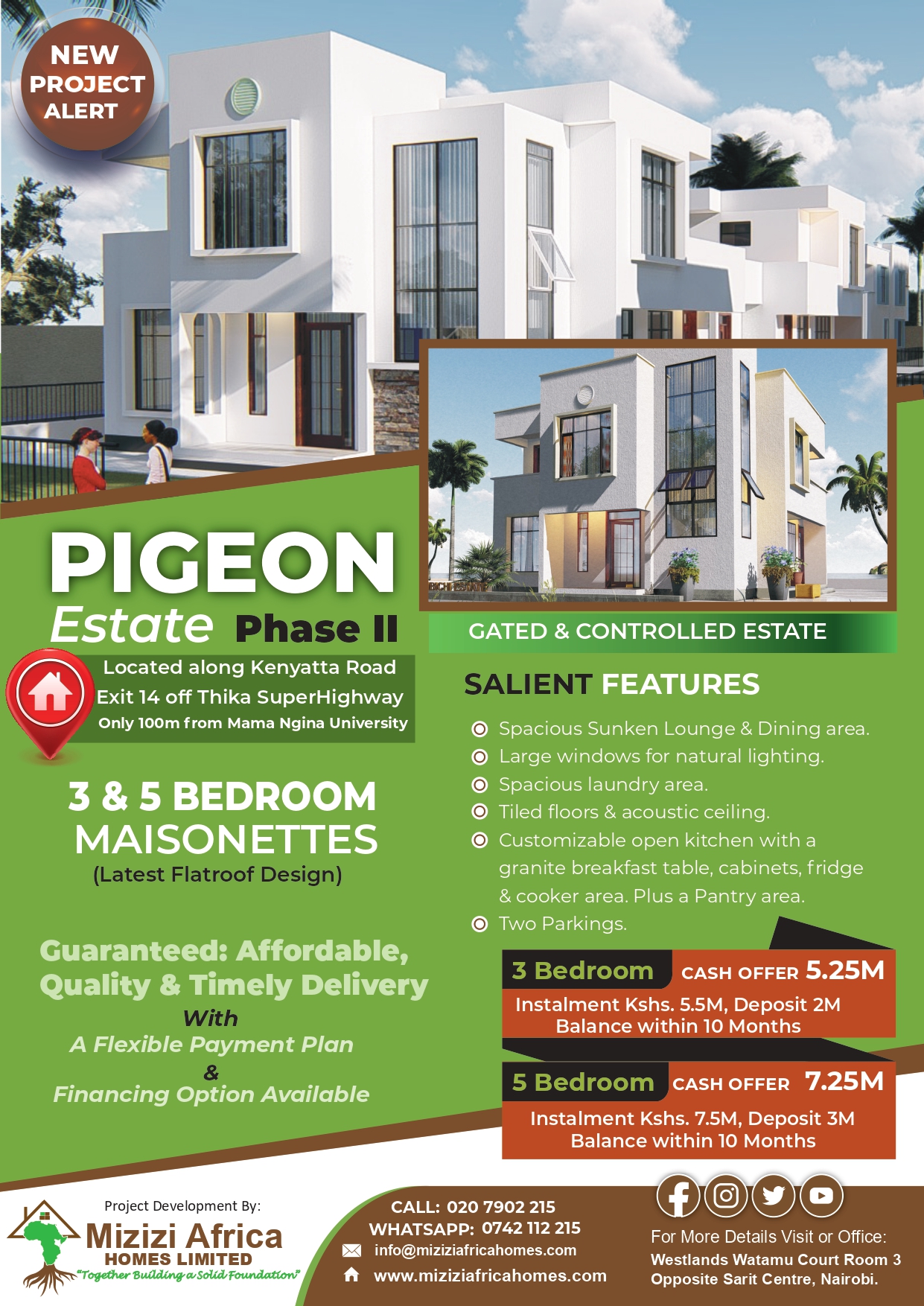 The company has helped create over 200 SMEs through the transfer of skills to over 1,000 individual installers and linking them with end users, developers and contractors. This is in line with the government's focus on growing the SME sector.
"We are aligned to our customer needs for quality furniture products. Therefore, we continuously seek to provide long-lasting performance characteristics of our products by partnering with carefully selected suppliers who are certified for conformity with both quality and environmental standards. Furthermore, we continuously provide hands-on training sessions to all our market segments on correct applications of our products, machining and assembly techniques, usage of hand tools and a range of best practices required up the value chain," Mr. Dipan Mediratta Sales  Marketing Director added.