NCBA in a Leasing Deal with d.light to roll-out Automobile Units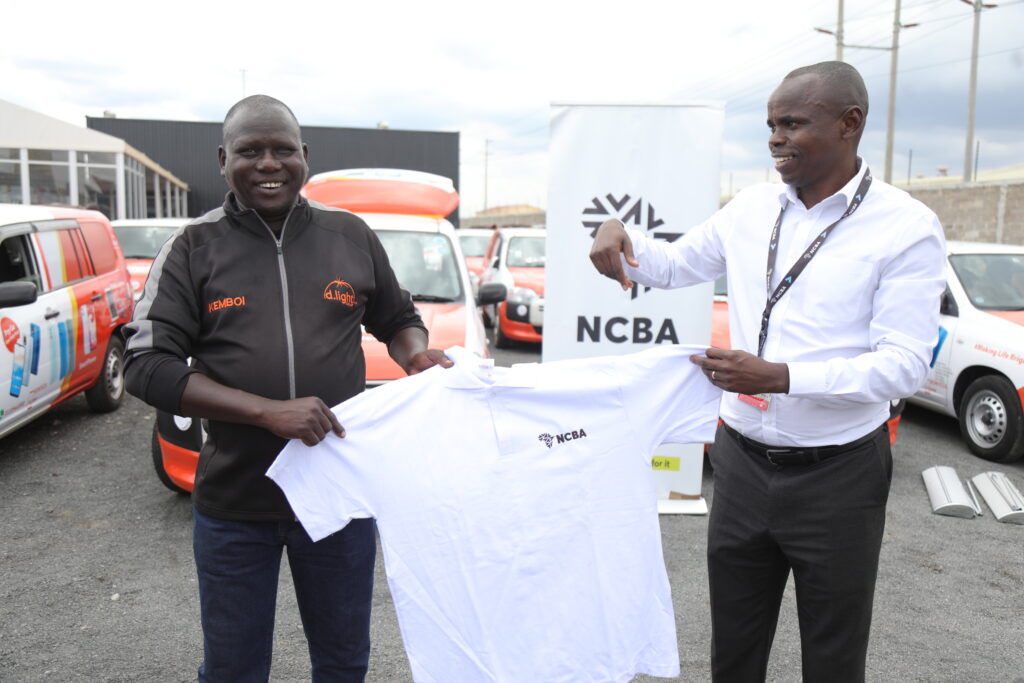 NCBA has entered into a leasing deal with d. Light Ltd that will see NCBA Leasing LLP, NCBA's leasing subsidiary lease 205 automobile units. Under the deal, d.light Ltd, a leading provider of Pay as you Go and solar-powered solutions, will acquire 60 Mini-vans and 145 motorcycles that will be handed over within the next one month.
The lease agreement is expected to support ease of access to affordable, reliable, sustainable and modern energy by providing affordable solar-powered solutions to low-income families who lack access to reliable energy.Speaking during the handover event, Robert Marete, Deputy Director NCBA Leasing LLP said,"The cost of energy is relatively high and out of reach for most households in the country. This initiative was prompted by the need to support low income families to access affordable alternative sources of power. As a bank we aim to create a more sustainable world and we are always ready to partner with organizations who are committed to sustainability and together we work to support communities while creating value for our stakeholders."
d.light Ltd is a global leader in social transformation whose vision is to transform the lives of 1 billion people with sustainable products by 2030. They have been at the forefront of making transformative products available and affordable to low-income families. They enable reliable power through their solar energy solutions and enable financing through their Pay as you Go technology. d.light Ltd has sold over 25 million products including solar lanterns, solar home systems, TVs, radios and smartphones impacting the lives of over 125 million people.
Their vision is to transform the lives of 1 billion people with sustainable products by Through this partnership with NCBA, d.light Ltd will be able to reach more customers in Kenya and help them access sustainable and affordable energy solutions.On his part, Karanja Njoroge, Kenya Managing Director, d.light Ltd said.''We are thrilled to partner with NCBA Leasing LLP to bring sustainable energy solutions to more people in Kenya.By working together, we can make a real difference in people's lives and help promote a sustainable future for all".
This partnership with d.light Ltd is just one of the many ways in which NCBA is working to promote sustainability and support the communities it serves. Last year, NCBA became the first bank to offer electric vehicle financing for its customers as part of its Green financing strategy.The 2 billion investment went towards supporting the government to establish a clean, efficient and safe transport system.
Today, d.light Ltd received the first batch of 60 Mini-vans at an SEZ on Mombasa Road. The remaining 115 units will be handed over in the next one month.