Mobile Money on high use,Surpasses 45.9Dollars Transacted in 2021:Central Bank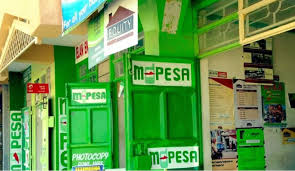 The mobile money use is set to hit a historic high after users moved 6.24 trillion shillings (about 55.1 billion U.S. dollars) on phones between January and November in 2021, surpassing the 45.9 billion dollars transacted in the entire 2020, according to the latest new data released by the Central Bank of Kenya (CBK)
The surge in transactions came despite the government removing COVID-19 subsidies at the start of 2021.
The government at the onset of the pandemic in the nation in March 2020 made all mobile money transactions worth 8.83 dollars and below free as well as bank and mobile transactions.
This boosted usage and saw eight million subscribers join the service as cashless transactions increased, according to the CBK.
Upon removal of the subsidies, usage of the service was expected to decline or slow down but the opposite has happened, according to the CBK.
During the 11 months, the highest ever mobile money transaction in a month was recorded in November at 5.5 billion dollars as the number of agents hit a high of 299,053 and subscriptions at 67 million, said the CBK