Knight Frank Kenya Celebrates 25 Years in Real Estate Sector
Knight Frank Kenya Celebrates 25 Years of Excellence and Expansion in Kenya's Real Estate Sector
Knight Frank Kenya, a leading property management and real estate advisory firm, is proud to announce its 25th anniversary of service excellence and growth in Kenya's real estate sector.
Established in 1998, Knight Frank Kenya has emerged as a dynamic and innovative company, expanding its service lines and achieving significant milestones in property management, agency, valuation, strategic consulting, and research.
Diverse Service Lines Meeting Evolving Market Needs.Over the past 25 years, Knight Frank Kenya has successfully diversified its service lines to cater to the evolving needs of the market.
From Property Management to Agency – Sales & Lettings, Valuation & Advisory, Strategic Consulting, and Research, the firm has transformed into a comprehensive one-stop solution provider for a wide array of real estate requirements.
Managing Premier Properties with Excellence Knight Frank Kenya's journey has been defined by remarkable achievements, including the management of some of Kenya's most iconic properties.
Notable highlights from the firm's impressive portfolio include:
In 2004, Knight Frank Kenya ventured into large-scale property management with the management of Nairobi Business Park and The Junction Mall.
In 2007, the firm secured the prestigious Facilities Management contract for East African Breweries Limited (EABL), followed by the KCB Group in 2009.
In 2013, Knight Frank Kenya expanded its Facilities Management services to include the management of a global financial institution's regional headquarters.
In 2016, the Valuation department achieved a major milestone by surpassing a turnover of US$1 million.
Simultaneously, the Property Management portfolio expanded to cover over 5,000,000 sq.ft of prime real estate.
Continuing its trajectory, Knight Frank Kenya managed Delta Corner Annex in 2017.
In subsequent years, the firm made strategic inroads by taking on the management of One Africa Place and, more recently, the Centum residential portfolio at Two Rivers in 2023.
Agreements are in progress for Vipingo and Tilisi.Managing Over Six million Sqft of space Knight Frank Kenya's exceptional performance has resulted in the management of properties of over 6 million square feet.
This substantial achievement underscores the firm's capability and commitment to delivering exceptional property management services to its clients.
A Vision for the Future Speaking at a recent client event,Senior Partner and Group Chaiman William Beardmore-Gray said, "As Knight Frank Kenya celebrates 25 years of excellence, it remains committed to a future guided by people potential, client centricity, and creating a sustainable real estate landscape.
With a rich history of accomplishments and a forward-looking vision, Knight Frank Kenya is poised to continue transforming the real estate sector, driving innovation, and creating value for clients".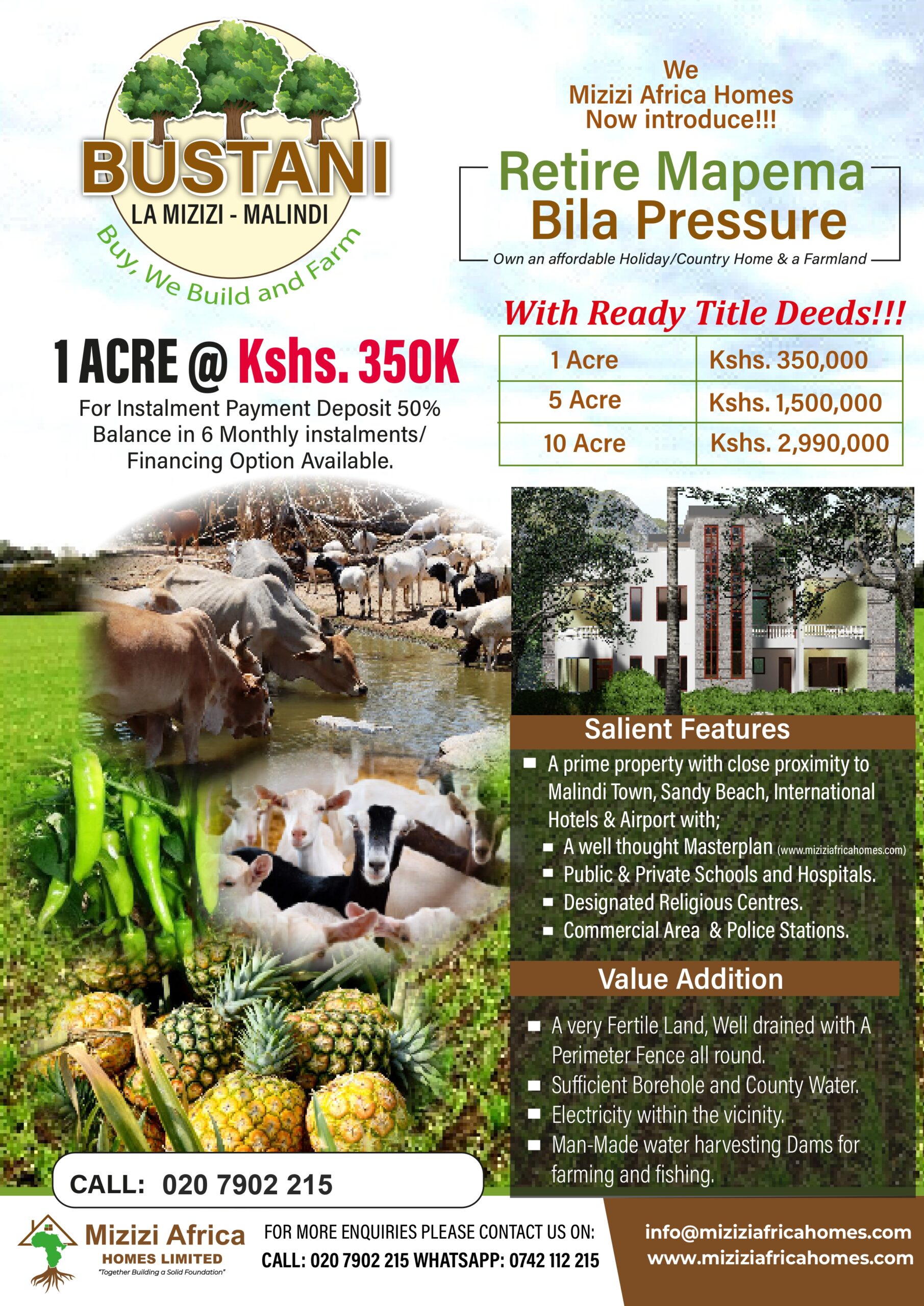 To celebrate its 25th anniversary, Knight Frank Kenya has launched an innovative ESG initiative called "Frank-the plant."
This endeavour marks the world's first officially co-parented plant and aims to promote ESG principles by inviting similar-minded companies to participate by hosting and co-parenting the plant.
The funds generated from this initiative will support tree planting efforts and raise awareness about ESG.
"We are thrilled to celebrate 25 years of exceptional service and growth in Kenya's real estate industry.
Our journey has been marked by incredible achievements, partnerships, and a dedication to delivering the best possible solutions to our clients.
Looking ahead, we are excited about the opportunities that lie before us as we continue to shape the future of real estate," said Mark Dunford, CEO Knight Frank Kenya.
Knight Frank Kenya's 25th anniversary is not just a celebration of its achievements but also a reaffirmation of its commitment to excellence, innovation, and a client-first approach.
The firm eagerly anticipates a future marked by continued success, growth, and positive transformation in the Kenyan real estate landscape.