KFCB urges Parents to Guide Children on Content consumption during Holidays
The Kenya Film Classification Board (KFCB) has urged parents, caregivers and guardians to be more vigilant and monitor the content their children will be accessing and consuming on various media platforms and guide them appropriately as schools close for the December holidays.
"Children will be home for close to seven weeks.We, therefore, call on parents, caregivers and guardians to be more vigilant and monitor the audio-visual content their children will be consuming on various platforms and guide them appropriately. Protecting children from exposure to inappropriate film and broadcast content is our collective responsibility," the Board's Ag Chief Executive, Christopher Wambua told the Press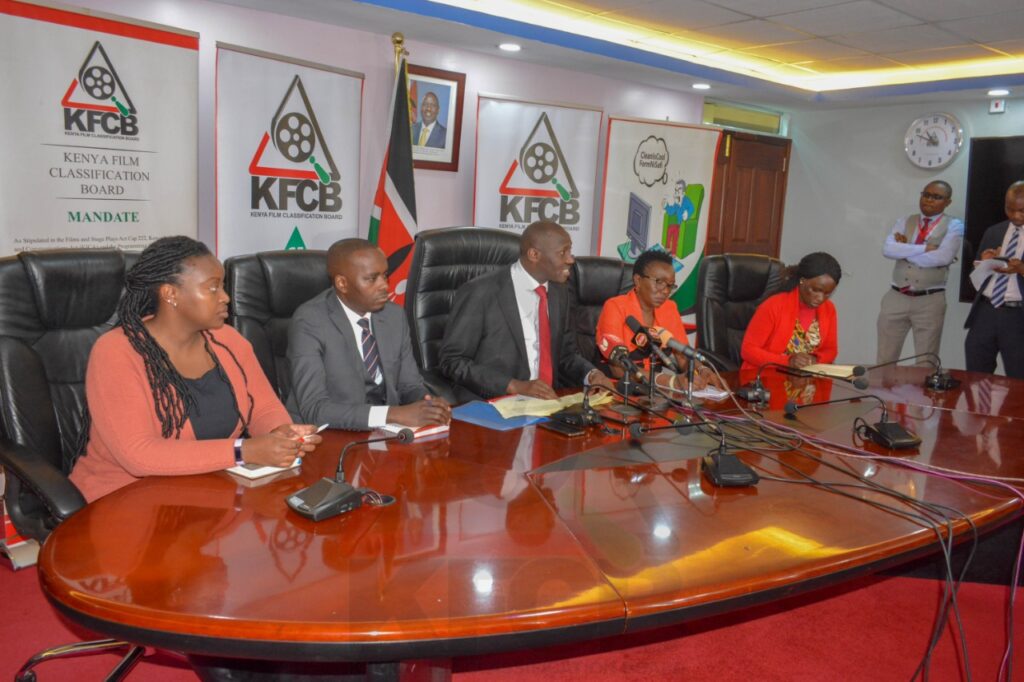 Wambua advised parents to make use of the wide parental controls offered on various ICT devices and Video on Demand platforms as well as take a keen interest in the gaming activities and content that their children are exposed to especially on the internet and home gaming consoles or machines.
Wambua confirmed that the Board recognizes the need for parents to be equipped with the necessary skills and knowledge on how to parent effectively in the digital age, handle tech-savvy children and stay informed on emerging risks, noting that the Board in collaboration with relevant partners will soon roll out a Parental Digital Literacy Program (PaDiL).
"The programme that targets parents and caregivers also aims at promoting responsible digital parenting and viewing practices among consumers of online content, especially children. Further,it is aimed at empowering parents with skills on how to monitor and guide children on content access through various digital platforms as well as enhance parents awareness on emerging technologies," he stated.
At the same time, the CEO indicated that the Board through its regional officers in collaboration with other agencies will heighten monitoring and inspection to ensure that underage children are not admitted into video dens that are common during the holidays.He appealed to film exhibitors and distributors to operate their businesses in line with the terms and conditions outlined in their respective licenses and the Films and Stage Plays Act Cap 222.