ICEA Lion Group presents its 4th Quarter Investor Pulse 2022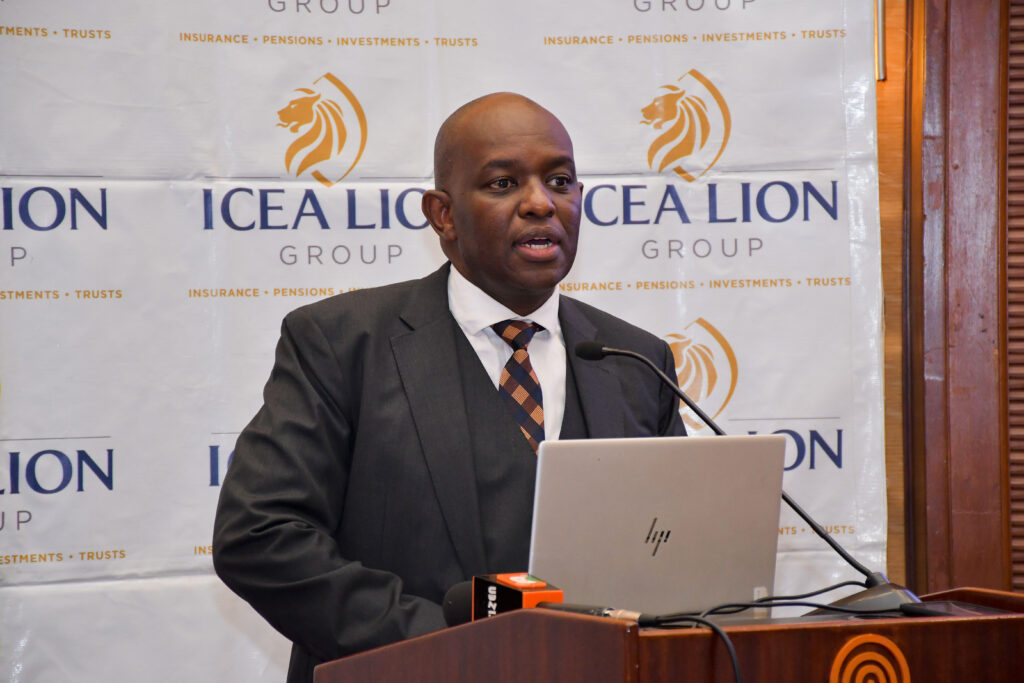 East Africa's pioneering Investment Management Firm ICEA LION Asset Management presented the 4th Quarter 2022 Investor Pulse , themed 'Grey Skies, Silver Linings: Opportunity Amidst Volatility'.Speaking at the event,Richard Muriithi, Senior Portfolio Manager at ICEA LION Asset Management
Highlighted the following key trends:
Geopolitical uncertainty to persist: The war in Ukraine may be long drawn out thereby extending the global uncertainty levels that have risen for most of this year.
 Inflation levels to remain elevated: Inflation has hit multi-decade highs in the developed world and multi-year highs in sub-Saharan Africa. Global oil refining capacity is likely to continue to be strained by growing oil consumption worldwide, hence maintaining upward pressure on fuel prices. In addition, food prices  may continue to reflect constraints in the global supply chain and fertilizer dependency.
Global markets volatility to persist: Central bank policy rates in developed markets are at multi-year highs and are expected to rise even further in the coming months. Flight to safety by investors has seen the US dollar strengthen to a 20-year high. Interest rate hikes and USD strengthening have resulted in sharp losses for both fixed income and equity investors. The growing prospects for a economic recession may further dampen investor sentiment towards risk assets.
Grey skies, silver linings: Nevertheless, there are still opportunities for investors to generate strong returns against the backdrop of this volatility. Interest rates on domestic treasuries are at a six year high, for example, which provides fixed income investors with a window to recoup their invested capital at a quicker rate with low additional risk. Long term equity investors should note that the banking sector bears durable promise with some listed banks on track to double their profits in the next four years.
For offshore investors, current yields on some Kenyan Eurobonds indicate that returns of 30% in US dollar terms can be achieved in less than two years.
Rising trends may also contain opportunities for investors: Investors should not lose sight of potential opportunities arising from emerging global trends such as deglobalisation, decarbonisation, digitization and decentralization.
In closing, ICEA LION Asset Management CEO – Einstein Kihanda,who is also the current Chairman of the Institute of Certified Investment and Financial Analysts (ICIFA) said:"Despite the clouds hovering over markets currently, investors should not lose sight of silver linings that may be contained  therein"