Former CS Hassan Wario Charged,To Serve 6 Years in Jail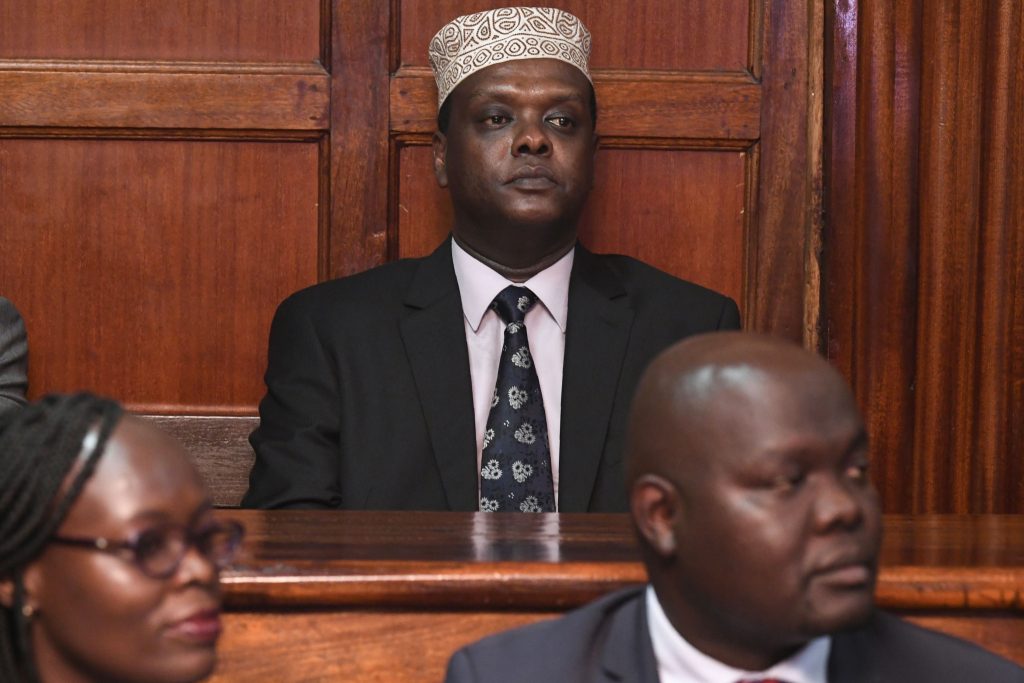 Former Sports Cabinet Secretar, Hassan Wario has been fined Ksh.3.6 million by the court after he was found guilty of corruption, abuse of office, and misappropriation of funds during the 2016 Rio Olympics.
Wario risks upto 6 years in prison if he doesn't pay the fine.His co-accused and former Team Kenya Head of Delegation Stephen Soi faces up to 12 years in jail or a fine of Ksh.105 million, having also been convicted of graft.
They were appearing before Anti-Corruption Court Chief Magistrate Elizabeth Juma.
The court while convicting Wario said that indeed he took advantage of his office and had three other persons travel and be included in the team Kenya and have allowances issued to them.
According to the court, this move by Wario resulted to loss of public funds.
"The additional names were included after they closed the accreditation… Clearly this was an indicator that the three were not part of the team Kenya ..,"ruled the court.
The magistrate noted that there was wastage of resources adding that the budget for the games needs to be tailored. She directed that not everyone involved in the planning should travel.
The former Sports CS was charged with 4 counts, the first count is engaging in a project without prior planning contrary to Section 45 (2) (c) as read with sections 48 (1) of the Anti-Corruption and Economic Crimes Act No. 3 of 2003.
The other three counts were abuse of office contrary to Section 46 as read with Section 48 of the Anti-Corruption and Economic Crimes Act No. 3 of 2003 with particulars that he improperly conferred a benefit on three persons by including them on the list of delegation to Rio, Brazil for Olympic Games 2016.