By Kwabe Victor;
Kenya Association of Manufacturers(KAM) has become a formidable association as it seeks to promote
competitive and sustainable local manufacturing.
As a respected business association that unites industrialists,Kenya Association of Manufacturers (KAM) has played an instrumental role in Kenya for the last 60 years advocating for the formation of industrial
policies to strengthen and support the country's economic development.KAM is dedicated to achieving its goal of efficiency in delivery toward assuring an environment that is competitive enough for the manufacturing sector as well as environmentally.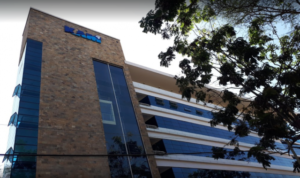 The private sector body has grown into a dynamic, vibrant, credible Association offering efficiency in service delivery to its members, as it continues to engage the government to promote the competitiveness of the industries and seek new market opportunities.This is evident in the Associations' intentions of ensuring local manufacturers take advantage of market opportunities in the East African
Community (EAC) and Africa Continental Free Trade Area (AfCFTA), among other export markets.
This is a move that will increase the revenue earned which in turn ensures a decrease in the unemployment rates among the young as labor is exercised and paid.To ensure it strengthens its mandate, KAM in the last few months made major appointments including the selection of Rajan Shah as the new National Chairman to lead the organization for a two-year term.Mr. Shah, who has served as Vice Chair since June 2020, has been instrumental to the body by providing strategic leadership in driving the Association's financial sustainability.The new chairman is also keen on driving Kaizen (continuous improvement), the uptake of automation by local manufacturers, and increasing the export intensity of Kenya's manufacturing sector.
Since Kenya bestowed a variety of diverse raw materials that can be of good use in the reclaiming of the country's good economy if well utilized.KAM also appointed an acting CEO Tobias Alando earlier last month, it seems to await and hearken to better times that are to come. Tobias joined KAM in 2015 and was appointed as Head of Membership and Governance in 2010 where he played a critical role in expanding the KAM's membership base and leading the development and execution of strategies on membership growth and retention, and business planning, and structural governance.Mr. Shah and Mr. Tobias are believed to have the capability of steering the manufacturers to a leading streak of food production now that an acute shortage has befallen the world.
There was a raised concern about the need to focus on pushing for predictability in fiscal and legislative regulations and supporting SME growth through policy advocacy and business development.Ms. Jane Karuku, the East African Breweries Limited Group Managing Director and CEO, was also appointed as the new Vice Chair to assist the leaders to strike the projected goal.
In the journey to fighting food insecurity, scarcity, and hunger, KAM has urged the government to put in place measures that will enable the country to enjoy full benefits from Africa's Continental Free Trade
Area (AfCFTA) agreement. This is after an analysis that shows trade as the main means of earning in
one way or another as long as a need and demand are met effectively. The association's acting Chief Executive Officer Tobias Alando noted that even though the agreement offers the best opportunity for the country's business goals, the lack of proper mechanisms to achieve this remains a major hindrance block.
"Kenya's export market in Africa is expected to increase with the full implementation of AfCFTA. However, if unaddressed, challenges such as dwindling country competitiveness, lack of product competitiveness, and supply chain constraints shall hinder local manufacturers from reaping the benefits that come with AfCFTA," said Tobias.
As he went on to call for the implementation of business development programs to enable the community to penetrate and expand to new markets in the region as well as enter trade agreements including East African Community (EAC), Common Market for Eastern and Southern Africa (COMESA) Since Kenya Revenue Authority is aiming at going digital to grasp a huger audience with efficient services in a digital manner.
The tax agency's deputy Commissioner, Marketing and Communication Grace Wandera also acknowledged the opportunities AfCFTA offers such as job creation, and noted that the taxman is committed to making the trading process smooth and easy.