Dr.Mercy Korir joins AAR Hospital as Business Development Manager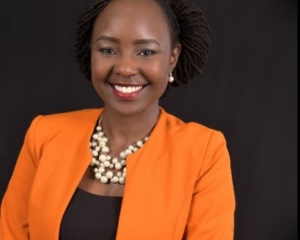 Dr Mercy Korir has joined AAR Hospital as the new Business Development Manager, in charge of Business Development.
Dr Korir brings with her a wealth of 9 years' experience; four of those as a practising medical doctor, five in media and health communications, and two years in resource mobilisation.
She is a graduate of the University of Nairobi's School of Medicine and did her Master of Arts in Communication Studies at School of Journalism (UoN). She is currently pursuing a Master of Business Administration at USIU-Africa, Chandaria School of Business (Marketing and Finance option).
Before joining the AAR, Dr.Korir was the Health and Science Editor at the Standard Group PLC, driving the organization's health and science agenda- editorially and forging partnerships and special projects that generated revenue.
Dr Mercy Korir will oversee the hospital's external communication and brand positioning and establish new business lines and revenue streams in her role.
Specifically she will be responsible for developing strategic business development, public relations, and corporate social responsibility plans for the hospital to attract potential clients and retain existing ones