Unity Homes hands over 64 new home-owners at Tatu City
Property developer Unity Homes has handed over keys to 64 new home-owners at Tatu City's Unity East.
Under the Unity East project, the firm last year announced that it will be constructing 640 two- and three-bedroom apartments.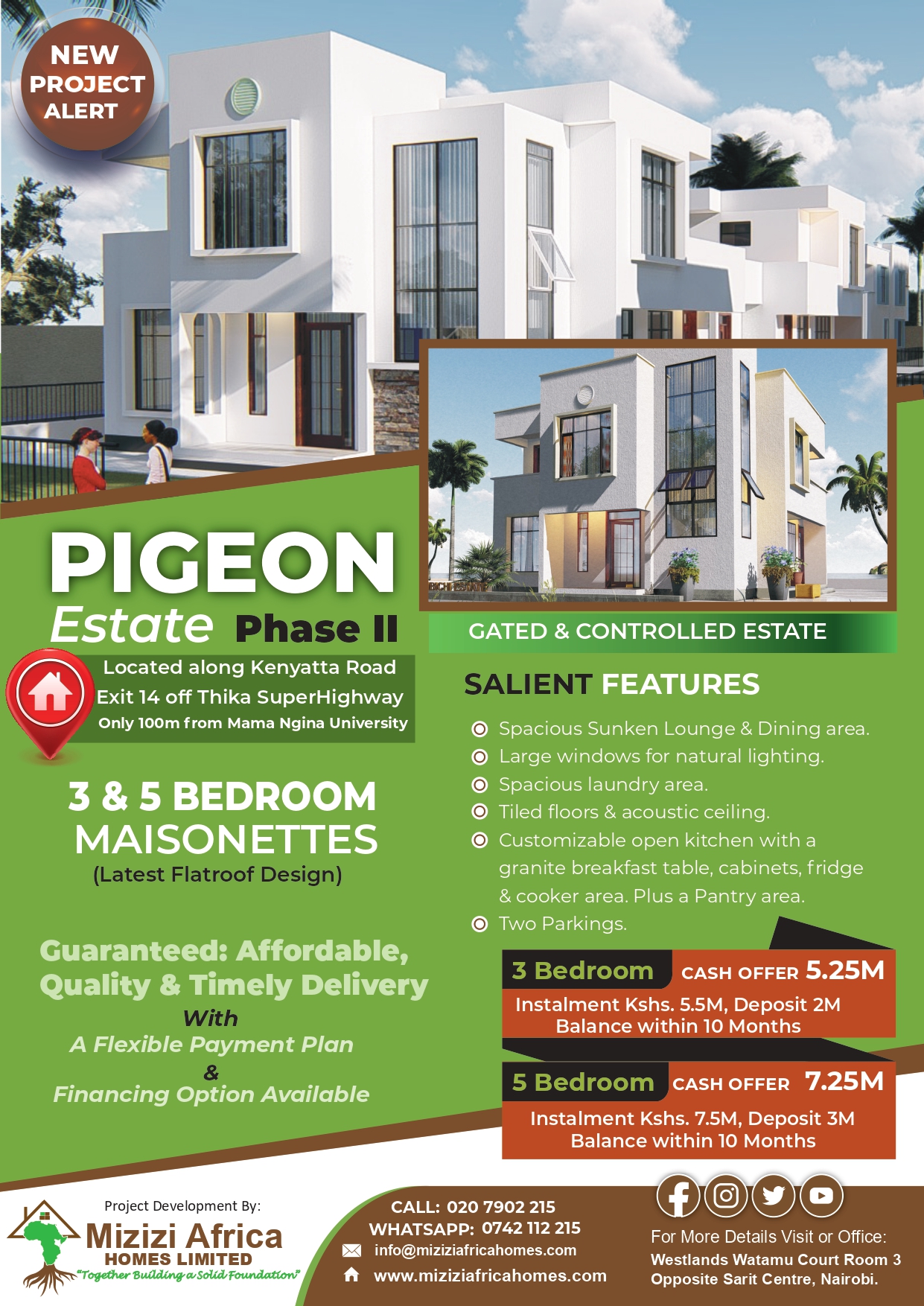 The new project, which comes on the back of completion of the first phase of Unity West with 384 two-bedroom homes, will raise the developer's total units to more than 1,000.
"Unity East targets both investors and homeowners with an exceptionally high-quality home that ensures attractive capital gains and returns for investors, as well as a homely and secure community for people who intend to reside in it,"Unity Homes' Executive Director Jason Horsey said.
Valued at Sh5.4 billion, Unity East is Unity Homes third project after Unity West (also at Tatu City) and Unity Gardens in Eldoret, which was completed in 2018.
The British-Kenyan venture project is part of the Tatu City's plan to construct more than 30,000 homes at the 5,000-acre in partnership with Kenyan homebuilders.
Last year, the property developer sold out 384 residential-units of the Unity West first block apartment at Tatu City in Kiambu.
The sellout of the Sh6 billion project comes less than two-years after construction began.
"We are pleased to support the Government of Kenya's homeownership agenda. As with all of Unity Homes projects, for a very reasonable price the apartments are all finished to the same excellent standard," said Horsey.