Trade Mark East Africa appoints David Beer to steer the Firm
The Trade Mark East Africa (TMEA) board has appointed David Beer as its new Chief Executive Officer (CEO).
Beer will take the position effective September 1 2022 and will be based at TMEA's headquarters in Nairobi.
The former British High Commissioner to Malawi takes over the leadership of the organization from Frank Matsaert. The latter is the organization's founding CEO and has led it for over a decade.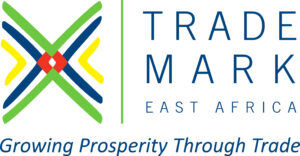 He has an experience of over 20 years in various sectors such as the nexus of aid for trade, governments and diplomacy, multilateral and development which made him the best candidate for the position.
Prior to his appointment, Beer was the immediate British High Commissioner to Malawi. He has also served at Department for International Development (DFID), now the Foreign, Commonwealth and Development Office as Country Director for Malawi.
He was the Head of Office at DFID in Burundi from 2010 to 2012 and also an advisor to the UK Executive Directors at the International Monetary Fund (IMF) and the World Bank from 2015 to 2018.
TMEA's board Chair Ambassador Erastus Mwencha was optimistic that Beer's rich background in leadership and the experience he has would be of great value to the organization as he joins it at a time the global economy is not doing well.
"David's extensive government and trade development skills should help TMEA strengthen its programming, develop strategic alliances, and roll out fit-for-purpose products that respond to market needs at macro and micro levels so Africa can maximize its trade potential. We believe his strong leadership experience will help focus TMEA during these turbulent economic times and stabilize its funding base," said Mwencha.
Beer joins TMEA as a CEO at a time it is expanding to the rest of Africa and scaling up support for the implementation of the African Continental Free Trade Area (AfCFTA) to not only improve transportation systems that will help reduce trade barriers but also advocate for digitization of the trade process.