Safaricom and Nairobi County in a digitisation drive for services,operations
Safaricom and Nairobi City County have signed a partnership to digitise the county's services and operations.
Under the partnership, Safaricom will support the country in digitizing services to citizens and help in revenue collection with the target set at Sh18 billion annually.
Further, the telco will develop and support the "My Nairobi App" which will support citizen engagement with the county through a platform dubbed "Bonga na Sakaja".
The app, which is part of the larger "My Nairobi" hub, will be rolled out by the end of May.
The hub will equally be available through other digital channels including on the M-PESA Super App, a website, and through a USSD shortcode for feature phone users.
"This My Nairobi Hub will enable us to offer better services to the people of Nairobi. It offers a one-stop shop for Nairobi County residents and visitors to access services with multiple functionalities including making payments," said the Governor of Nairobi County, Sakaja Johnson.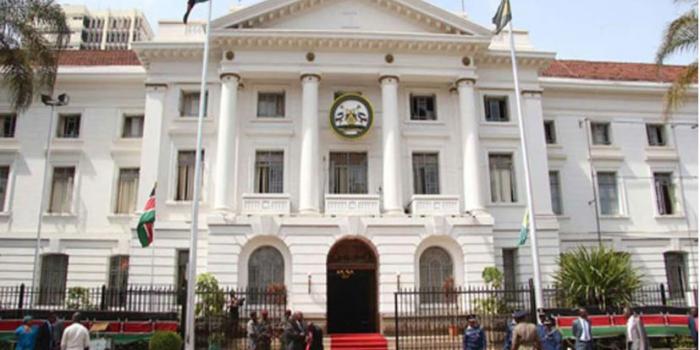 In addition to the "My Nairobi" hub, Safaricom will support the county to design digital channels, integrate county backend services, and to develop a payment gateway and infrastructure to ensure high availability of services.
Safaricom will also provide the county with calling and data solutions including a "closed user group" that provides discounted rates for calls between employees.
The partnership will also see the county benefit from solutions to provide healthcare to low-income residents and better integration with its other partners such as Kenya Medical Supplies Authority.(KEMSA)
"Digitisation and technology have great potential to transform county Services providing citizens with increased convenience and local governments with more efficient operations and increased revenue collection," said Peter Ndegwa, CEO, Safaricom.
Other solutions to be accessed include smart water systems under the smart city initiative, WiFi hotspots in low-income settlements and around bus stops, an Integrated Traffic and Parking Management Solution, and a Disaster Recovery Site for the county.
The partnership will run over the next two years with Safaricom providing the "My Nairobi Hub" and other digital solutions as a value add to the county, at no cost.