Roam unveils new electric mass transit bus to cater Nairobi residents
Swedish-Kenyan mobility startup Roam, previously Opibus, has launched a new electric mass transit bus, the Roam Rapid, which is specifically designed to address the unique challenges of public transport in Nairobi and Africa as a whole.
With a capacity of 90 passengers, the bus allows for ample room, efficient boarding and disembarking of commuters, and both seating and standing areas.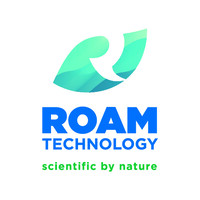 The bus is equipped with a 384-kWh battery pack that allows for a range of 360 kilometres. It also has the ability to fully charge in less than two hours through DC charging ports.
ROAM was founded in 2017 under its original monicker, Opibus before it saw a rebranding this past April. It remains headquartered in Kenya where it develops, designs, and manufactures electric vehicles.
Following the largest funding round ever for an African electric mobility company ($7.5 million) late last year, ROAM partnered with Uber to deploy over 3,000 electric motorcycles throughout Africa this year