Policymakers Urges Provision of Sustainable Mental Health Care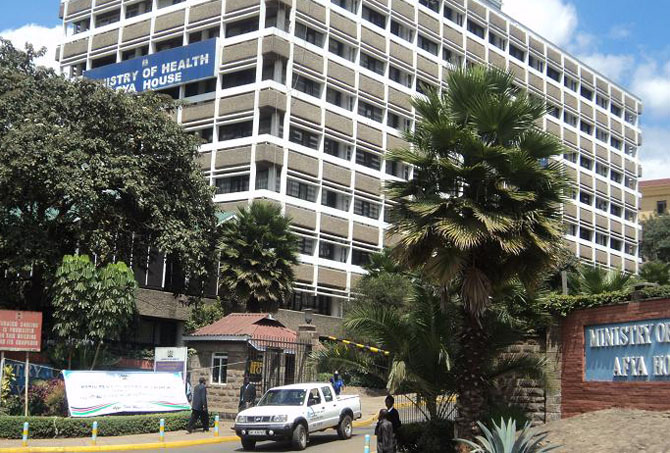 October 10 marked World Mental Health Day, with various stakeholders in the mental health space converging to 'mobilize efforts in support of mental health' in line with the theme, by providing responsive-friendly spaces for access to mental health care.
In a Knowledge Exchange virtual forum by New Faces New Voices Kenya and Women Win dubbed, 'Steps towards good governance in mental health', various speakers in government and private sector expressed their views on the need to push for prioritization of mental health awareness and response plan to curb the rising cases of suicide, homicide, depression, substance abuse and other mental health difficulties.
Nominated Member of Parliament Senator Sylvia Kasanga, who was one of the guest speakers at the virtual event, revealed that the enactment of The Mental Health (Amendment) Bill, would present significant and sustainable achievements that will help address issues that concern mental health.
"I am hopeful that the Bill will be addressed by the Senate and National Assembly to ensure access to holistic mental health services, including treatment and rehabilitation of persons with mental illness which will lead to the implementation of sustainable programs," said Senator Sylvia Kasanga.
Senator Kasanga was part of the Mental Health Task Force, 2020 formed to urge the government to declare mental health a national emergency in the wake of economic downturns of COVID-19 pandemic.
An advocate of mental health awareness, the Senator is also the author of 'The Many Faces of Mental Health in Kenya', which appeals to different stakeholders to fast track the implementation of addressing and responding to the grim state of maternal illness to grassroots.
"My passion for advocacy in the mental health landscape came about when I was treated for post-traumatic stress which I managed through therapy. It is like any other illness which Kenyans should embrace and seek help," she added.
Consultant Psychiatrist and Kenyatta University lecturer Dr. Susan Hinga expressed concern 80 per cent of population in Kenya do not seek mental health treatment due to lack of proximity to a mental health facility, stigma and lack of awareness of mental illness.
"It is worrying that most patients seeking mental health care are usually women compared to men.There is need to enhance sensitization of the importance of seeking help on our emotional well-being which contributes to our productivity at the workplace and way of life," said Dr. Hinga.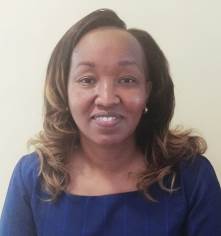 Dr. Hinga also noted that depression, anxiety, eating disorder and Post-Traumatic Stress Disorder (PTSD) were top on the list of the most common mental health disorders affecting women going through strains such as intimate partner violence.
"As psychiatrists, we endeavor to provide services and measures to deliberate on suicide prevention and deliberate on the larger mental health landscape in Kenya. If your loved one changes behavior, easily gets angry, is irritable, experiences emotional eating, has insomnia or is socially withdrawn and has substance use disorder, let them seek help," she said.
On her part,Kamili Health Organization Lead Counselling Psychologist Salome Gaitho reiterated to partner with health stakeholders to build capacity of health workers as a support system in a world where patients with mental health disorders are stigmatized due to lack of information.
"At Kamili Health, we have partners such as Kenya Medical Training College to incorporate mental health curriculum so that when students graduate to certified health practitioners, they have the capacity to also provide assistance to patients requiring mental health care," Gaitho said.
She added that counselling services are very important as it gives a patient a platform to view the world in a different perspective. "We also introduce patients to different therapy sessions; cognitive behavior and occupational therapy in a bid to create awareness on good compliance and the course of action with the goal to improve their lives," said Ms. Salome Gaitho.
The Kenya Mental Health Policy by the Ministry of Health estimates that 50 per cent of all mental disorders start by the age of 14 years and 75 percent by the age of 24 years. Stigma and discrimination contributes to and perpetuates mental ill health and marginalizes persons with mental health conditions, psychosocial, intellectual and cognitive disabilities.While COVID-19 pandemic has contributed to harmful implications on socioeconomic and psychological impacts on the population, there is need for a multi-sectoral approach, creation of awareness through like-minded partnerships between individuals and organizations to enhance advocacy and improve ways of addressing mental health.
Moderated by New Faces New Voices- Kenya Champion and Presidential Delivery Unit Senior Director Dr. Njeri Gitau, 'Steps towards good governance in Mental Health' virtual forum is part of the knowledge exchange series in partnership with Women Win that seeks to address challenges affecting the society and amplifying voices to appeal to the policy makers as part of their action plan for the betterment of the communities.
About New Faces New Voices- Kenya
New Faces New Voices (NFNV) Kenya is an implementing partner of the Graça Machel Trust as part of its Multiplying Faces, Amplifying Voices initiative. NFNV focuses on expanding the role and participation of women in the financial sector. The organisation has a presence in 16 countries including Cameroon, Cote d'Ivoire, the DRC, Egypt, Ethiopia, Kenya, Mozambique, Niger, Nigeria, Rwanda, Senegal, South Africa, Tanzania, Uganda, Zambia and Zimbabwe. www.nfnvkenya.org