Mwalimu Sacco Posts Positive growth in Membership,Deposits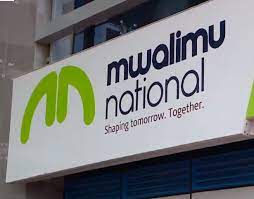 Mwalimu National Sacco has reported tremendous growth in membership, deposits and asset base in January with the deposits rising by more than 3 billion.The sacco's membership rose by 2,058 over the same period.
This success was linked to the Sacco's  steps to streamline the business and cost optimisation through five Key Result Areas.
The firm further attributed the growth to its newly introduced products like Ufanisi loan, waiver on commission on commercial loan buy-off, roll-out of Kenya Mortgage Refinancing Loan, review of pro-rata, provision of Advance Against Dividends and enhancement of the Wezesha loan from a previous upper limit of Sh600,000 to a borrower's capacity.
This comes amid the sacco's plan to sell its banking unit Spire Bank by the end of March this year.
John Ochieng,Chairman's Sacco said says details of the proposal will be clear by the end of the quarter.
"The Sacco is currently engaging both regulators, the Central Bank of Kenya and SASSRA as well as potential entities to take over Spire Bank completely off Mwalimu National's ownership," he said.