KCB seeks new partnerships to deepen Sustainability Agenda
KCB is seeking new partnerships to deepen the sustainability agenda as it seeks to deliver on set sustainability targets.
Speaking at the launch of the 2023 Safaricom Sustainable Business Report,  KCB Group's CEO Paul Russo said the Group has mainstreamed sustainability into business operations and committed to local and global targets to enhance this.
"We are deliberate about driving a more sustainable business for purposes of supporting the people and the planet as we pursue profits. We are pursuing partnerships and leveraging technology to deliver this while ensuring proper governance and reporting" said Paul Russo
KCB is part of a consortium of local banks that will  finance a loan of KShs.15 billion  to fund environmentally sustainable projects. We are committed to driving sustainable development through finance with green ambitions and the community at heart. By 2025, KCB is set to transition 25% of its portfolio into green loans.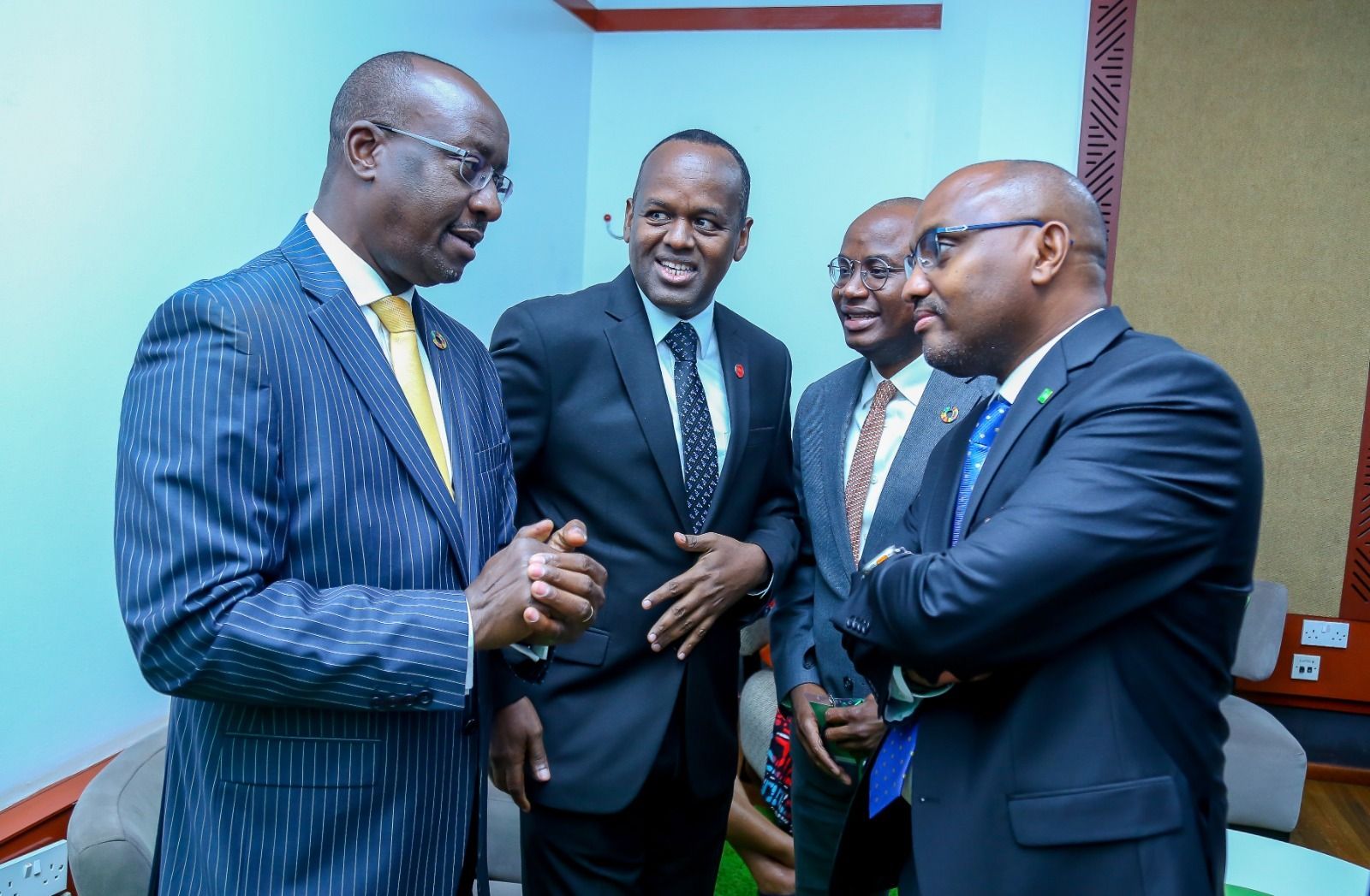 "The private sector has the potential to support thriving communities, and we are committed to making a positive impact while ensuring long-term economic viability for sustainable practices," said the GCEO.
Speaking on the the same function held at Safaricom Headquarters,Waiyaki Way Nairobi,The Safaricom Plc CEO Peter Ndegwa  said the purpose of Transforming Lives is our the guiding light, which propels our business toward sustainability.As stewards of the environment, champions of social equity, and proponents of ethical practices, they have have boldly shared environmental, social, and governance (ESG) performance to our stakeholders
Sustainability focused efforts  announced a Kshs 15 billion Sustainability Linked Loan. A first of its kind and the largest ESG-linked loan facility ever undertaken in East Africa.
The funding will unlock  ability to create more diversified investments supporting transformative investments in new technologies, systems and services that allow us to manage our ESG footprint comprehensively.
Speaking in a panel with industry leaders at the unveiling of the 2023 Safaricom Sustainability Report, our Chief Executive, Dr. Joshua Oigara, highlighted that collectively, Standard Bank and Stanbic Bank have earmarked close to 1 trillion shillings for sustainable lending across the continent.
This initiative is not just a testament to the bank's dedication to bolstering businesses but also underscores its vision to collaboratively work with the private sector in delivering unparalleled value and impact.
Stanbic Bank evaluates its contributions across seven critical domains: financial inclusion, job creation and enterprise development, climate change and sustainable finance, infrastructure, trade and investment, education, and health.
Dr. Joshua Oigara believes that joining hands with like-minded visionaries accelerates the realization of sustainable development goals. He also emphasized the urgency of a united push towards a sustainable business horizon.