KCB Group to scale investments in Tanzania and enhance Economic Growth Agenda
KCB Group has committed to scale investment in Tanzania and enhance support to the government economic growth agenda.
Recently, our Group Chairman Andrew Wambari Kairu and our Group CEO Paul Russo led a delegation from KCB in paying a courtesy call to Her Excellency Dr. Samia Suluhu Hassan, President of the United Republic of Tanzania at the State House in Dodoma.
"Over the years, we have been at the center of Tanzania's transformation journey. We want to play a bigger role via KCB Bank Tanzania by taking part in key projects and growing our corporate social responsibility initiatives, " KCB Group Chairman Andrew Kairu during the meeting.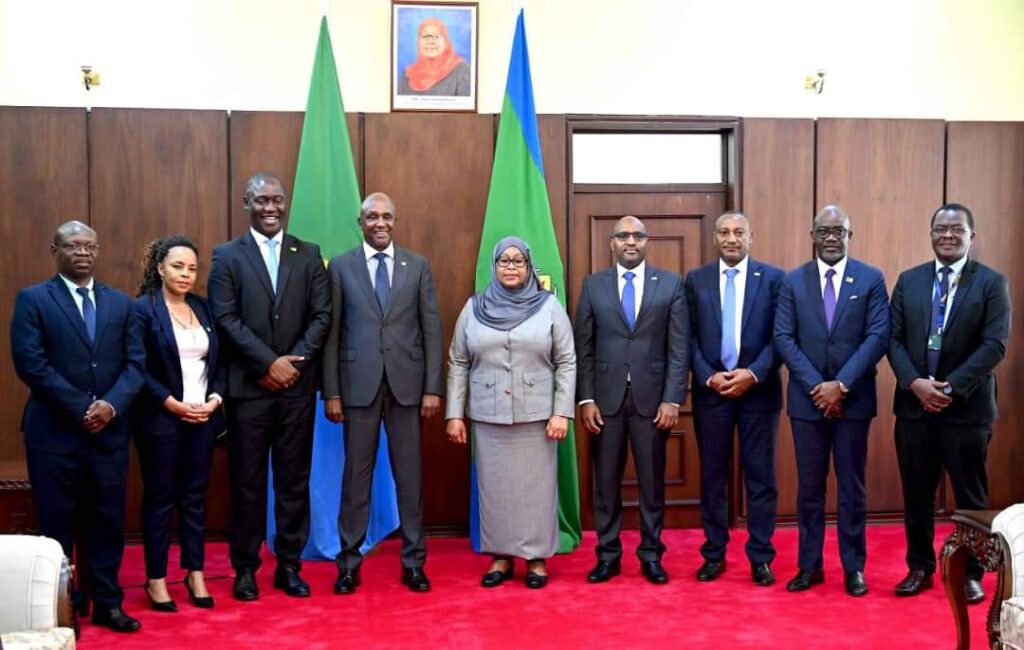 Last month, KCB Bank TZ reached a historic milestone, achieving a tier one status with assets over TSh1.04 trillion. The delegation also included KCB Tz Board Chairman Mr. John Ulanga, KCB Tz MD Mr. Cosmas Kimario & Head of Marketing & Corporate Affairs Ms. Christina Manyenye.