KAM launches Manufacturing Priority Agenda 2023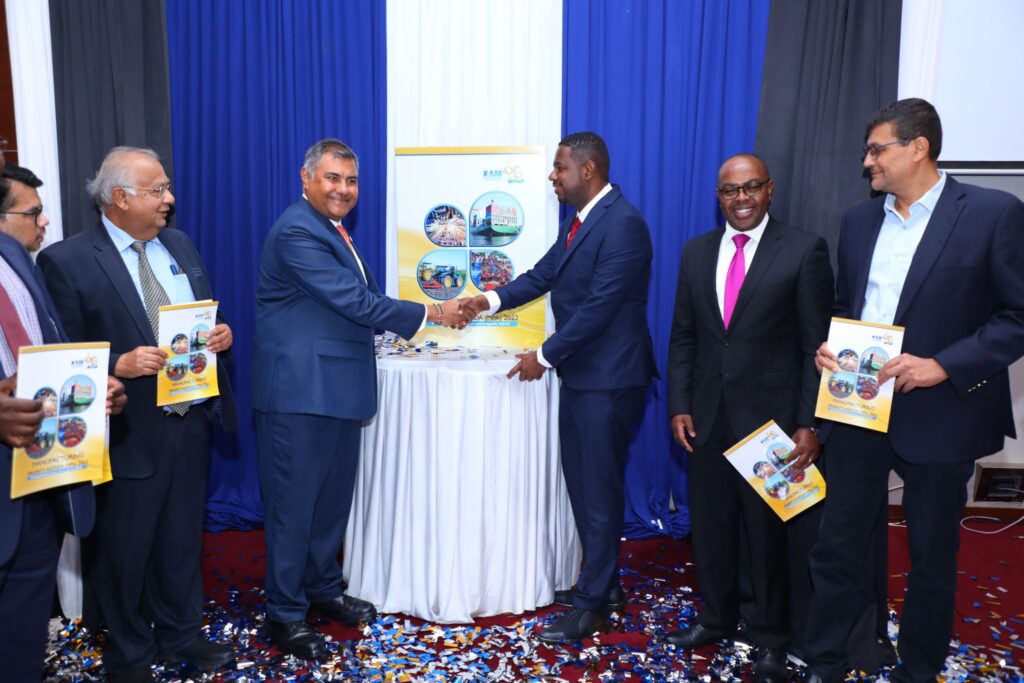 Kenya Association Manufacturers(KAM)has launched its Manufacturing Priority Agenda 2023 and MPA.The MPA is an annual publication that guides the Association's advocacy efforts geared towards manufacturing sector competitiveness. This year's MPA is guided by 4 pillars: Global competitiveness, Export-led growth, Industrialized agriculture and SME Development.
This year's Priority Agenda themed 'Resetting Manufacturing to achieve Agenda 20By30' presents proposals that will transform the manufacturing sector, if implemented. Subsequently contributing 20% to GDP by 2030.
During his remarks,KAM CEO Anthony Mwangi noted that the Association seeks to influence policy towards 20by30 strategy that aims at increasing the contribution of the manufacturing sector to the GDP from the current 7.2% to 20% by 2030.
KAM head of Policy Research and Advocacy, Mr Job Muriithi Wanjohi enumerated some of the MPA 2022 wins; EAC CET 2022 adopted in the region through KAM's advocacy; Draft National Tax Policy 2022 formulated by the National Treasury to ensure tax laws' predictability & certainty; The Court of Appeal upholding the decision of the High Court on Minimum Tax, among others.
KAM Chair,Rajan Shah highlighted some of the challenges hindering Kenya's economic growth, i.e., high cost of production; policy instability and unpredictability; transport and logistics; illicit trade, regulatory overreach, and market access, among others. He also stated that the #MPA2023 gives proposals to address these challenges and support the government agenda to uplift economic conditions of all Kenyans.
PS State Department for Investment Promotion, Abubakar Hassan Abubakar acknowledged the role the manufacturing sector plays in job creation, stating that, "The government has prioritized leather, textiles, agro-processing, and production of pharmaceutical goods due to their huge potential to create jobs." He also noted that the MPA is a voice of the private sector that the Government is keen to listen to.
Read the MPA 2023 here>>https://lnkd.in/d5s5Y3Qx