Jumia Kenya Kickstarts e-bicycles for its Deliveries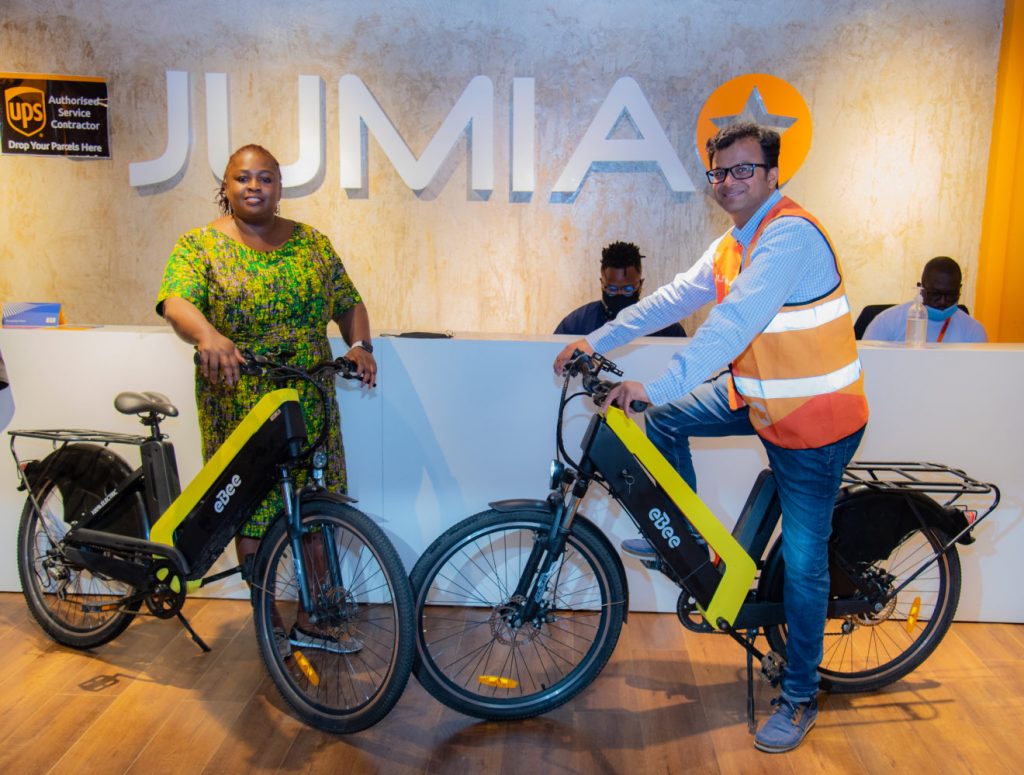 Jumia Kenya Tuesday launched the use of electric bicycles for its deliveries, in a move meant to amplify its logistics capacity for delivery as well as lower delivery fees for consumers.
This would be done in conjunction with  eBee Africa which would supply the e-bicycles, that would help reduce CO2 emissions as compared to the previously used fuel-based motorbikes.
The bicycles have the capacity to last an entire day of deliveries, after a four-hour charge, and will be doing deliveries within Nairobi.
Jumia Services Country Manager, Ankur Agarwal said that the move to switch to e-bicycles was one that would provide relief for riders and customers, through the reduction in delivery cost as well as higher income for riders.
"This is a move that is consistent with our effort to be an environmentally conscious organization. E-bicycles make business sense as it would be the beginning of a conscious push across Africa into EVs (All-electric vehicles)," he said.
On her part eBee Africa Managing Director, Olivia Lamenya commented that the move was the beginning of an initiative to encourage other companies to take up eco-friendly modes of transport.
"By partnering with Jumia, we aim to facilitate their deliveries in Nairobi using an end-to-end 0 emission transport network. E-bicycles do not consume fuel and have lower maintenance costs compared to ordinary motorcycles," Lamenya added