Gwen Kinisu Appointed The New CEO Prudential Life Assurance Kenya(PLAK)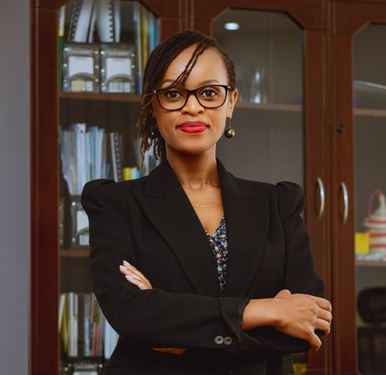 Prudential PLC has appointed Gwen Kinisu as the CEO of Prudential Life Assurance Kenya (PLAK) in a raft of changes made across the leadership positions of the firm across the continent.
Former CEO of Prudential Uganda, Arjun Mallik was similarly promoted and will now lead Eastern and Central Africa overseeing operations across Kenya, Uganda, and Zimbabwe.
Kinisu takes over from Raxit Soni who presided over a period of growth for PLAK and a series of impactful community activities during his seven-year tenure at the firm.
Gwen has over 14 years of experience in insurance and banking. She was the Chief Commercial Officer for PLAK since 2018 and during her tenure drove continued growth in the business and built strong relationships with banks, brokers, and other partners.
Wilf Blackburn, Regional CEO, Insurance Growth Markets, Prudential Corporation Asia said that the new appointments are part of the insurer's commitment to driving growth in East and Central Africa.
"Core to our commitment is the investment we are making in the development and advancement of our people. Our Africa leadership team demonstrates the opportunities we are creating and will continue to create for our talents in the continent," Blackburn said.
Besides East and Central Africa, Prudential also has established a presence in Francophone Africa, Western and Southern Africa, and Northern Africa.