ZOHO's Transformative and Digitilization Approach;
Zoho has come a long way, with the growth of digital transformation, the multinational technology firm has been steadfast in redefining and reimagining how business is done.
The company traces its roots back 1996, having started its operations in California with its product line hinged OEM business, today Zoho has morphed, shedding its old tag to capitalize on web business tools and cloud-based solutions.
The shift, a strategic move that would see the company remain solvent and further assist in building confidence for more than its over 80 million users across the globe.
To ensure its success, Zoho has been trialing with major strategic investments, innovation and more importantly expansion to new markets, which has seen the company opening offices in various cities across the world.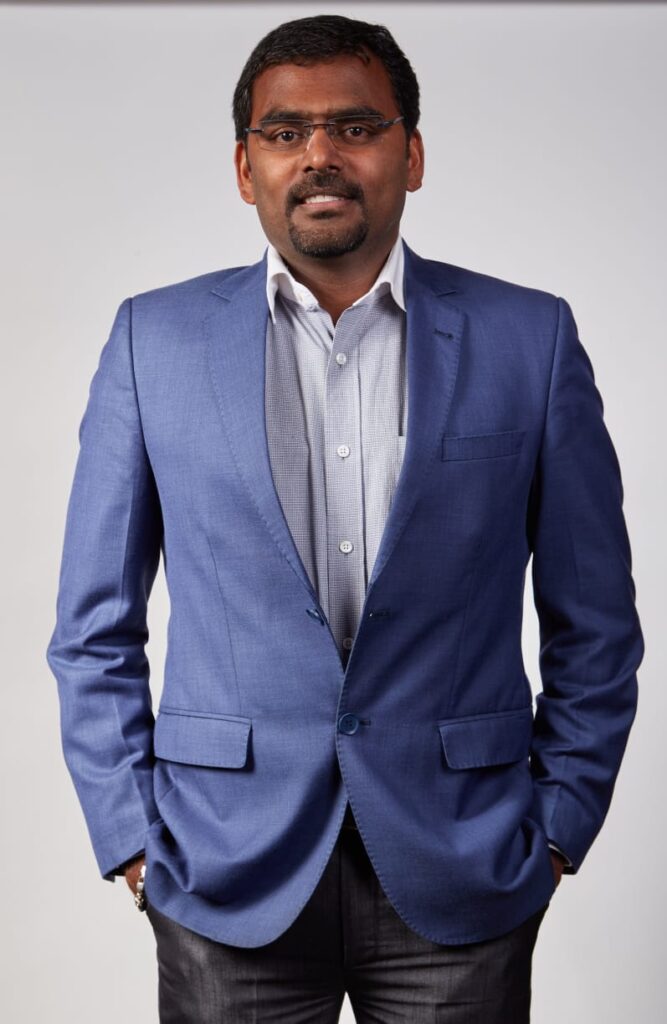 Zoho started operations in Kenya just a year ago in October 2021 with an aim to widen the customer base for emerging markets in the Middle East and Africa region, including UAE, Saudi Arabia, South Africa, and Nigeria.
"Setting up operations in Kenya hasn't been easy, SMEs weren't so open to embracing the idea of having their businesses' data digitised as they were concerned about the expenses. The main product we saw adoption in back then was Customer Relationship Management (Zoho CRM) which assists in saving customers' data in cloud-based servers," says Veerakumar Natarajan, Country Manager, Zoho Kenya.
Zoho CRM is an award-winning solution that assists businesses keep track of sales pipeline, automate tasks and convert leads to customers. Zoho also offers a unified customer experience platform—Zoho CRM Plus—that brings together CRM, help-desk (Zoho Desk), social media management (Zoho Social) and other customer-facing apps into a unified offering. Zoho has over 50 products that have all been built on the same technology stack from ground up. Zoho even runs its own data centers (12) across the globe.
Zoho entered the Middle East and Africa market four years ago, starting with United Arab Emirates, where it has set up the regional headquarters in Dubai. Over the past four years it has expanded its footprints in Saudi Arabia, Bahrain, Egypt, Oman, Qatar, South Africa, Kenya and Nigeria. In Africa, Zoho launched localised pricing in 2020, which was lower than the global pricing.This was to help make enterprise-grade apps accessible to businesses in the continent and to protect customers from fluctuating dollar pricing.
This was done as part of Zoho's transnational localism approach. "The transnational localism approach is where we remain globally connected through shared culture and knowledge while staying locally rooted. As part of this, Zoho supports creation of self-sustained economic clusters, by hiring locally, opening offices in the places we expand to, and working with local government and business communities.
Since its set up in Kenya a year ago, the company has so far had a great reception among the customers, and has seen the profits soar to over 50 per cent in growth.
"Zoho will entirely be hiring more employees locally for customer-facing roles as we increase our presence in the country. We are also expanding our partner network and launching localised products such as VAT and TIMS-compliant accounting software-Zoho Books. We are being well received by the local businesses as we could see from our user conference—the first in the country.  We bring great service and products with great depth and breadth for Kenyans," said Veerakumar.
Emerging markets:
During the pandemic, Zoho managed to accomplish a bigger reach as businesses realised the need to be online in order to adapt to the new reality and be ready for a hybrid workforce.
The reception of Zoho by Kenyan consumers has been so fantastic that it has necessitated further expansion. The company plans to set up an office here and hire locally.
Zoho has the most prolific portfolio with over 50 products that covers business needs across front and back office. It has apps for every business need from sales and marketing, productivity and collaboration to accounting and financing, and business intelligence.
Some of the popular products:
1.Zoho Workplace: that offers an enterprise collaboration platform for businesses. It includes Zoho Mail Zoho Meetings (an online video conferencing solution similar to Zoom, Zoho Cliq that is used for team communication .
2.CRM is a customer relationship management software that has been around for over 15 years. .
3.Zoho One is  .
Zoho Workplace:
This has been one of the most popular offerings of Zoho amongst consumers in Kenya.
Zoho Workplace is a unified enterprise collaboration platform that brings together collaboration, productivity, and communications tools and integrates them into other business processes.
Centered around its secure business email (Zoho Mail), team chat (Zoho Cliq), and online office suite (Zoho Writer, Zoho Sheet, Zoho Show, and Zoho WorkDrive), Zoho Workplace features eight tightly integrated apps that hybrid teams can use to get work done and collaborate with each other easily.
Zoho Workplace also has video conferencing (Zoho Meeting), an enterprise town hall (Zoho Connect), AI-based search (Zia Search) and other security and administrative tools, enabling businesses to communicate and collaborate effectively in a hybrid environment.
Zoho Books:
Zoho Books is an award-winning, comprehensive cloud accounting solution. It is a Value Added Tax (VAT) and Tax Invoice Management System (TIMS) compliant accounting software that is suitable for Kenyan businesses of any size. Zoho Books is built to help businesses take care of their finance, perform core accounting functions, track stock, reconcile bank accounts, manage projects, and keep them VAT/e-invoicing compliant. Zoho Books was launched in Kenya to assist all business owners to prepare for the upcoming implementation of the TIMS by the Kenya Revenue Authority (KRA).
"Kenya is a key market for us, and we are continuing to invest in creating solutions that will help businesses in their digitalisation journey," said Veerakumar Natarajan, Country Manager, Zoho Kenya.
Based on the new TIMS regulation, all VAT-registered businesses are required to report each invoice and credit note to KRA in real-time. Businesses need to manually fill in 11 sheets with these transaction details while filing VAT Return Form-3. All the businesses are required to create electronic tax invoices with the mandated fields and format, and push them to the KRA.
Zoho Books is built specifically to help Kenyan businesses solve accounting and tax compliance challenges. The TIMS is a feature available only for Kenya considering the taxing system differences in the global sector. Zoho Books were not specifically designed for Kenya but have been adopted better hence the customisation to fit the right needs of the consumers.
Zoho Africa Digital Enabler (ZADE) package;
ZADE is a package launched by Zoho to assist Kenyan SMEs to transform digitally by lowering the access barrier to enterprise technology.
The company grew by 47% this year in Kenya and up to 50% by October just a year after it established its presence in Kenya.
This package provided new users of Zoho a collection of 10 leading apps at a 50% discount for up to three months starting from July 1, 2022.
Over 100 companies in Kenya have benefited from this package since its launch in June as more and more companies are adopting cloud technology to catapult their growth.
Its reception has been one that's interesting and captivating as it signals openness among Kenyan businesses to adopting technology and being future-ready as a new package in Kenya as businesses since consumers come asking questions and seeking to buy the whole Zoho One for their operations.