Equity Group Foundation admits 73 scholars to top Global Universities
73 scholars under the Equity Leaders Program (ELP) have been admitted to 48 global universities across four continents
This is the first time scholars from Equity Bank Rwanda are part of the global scholarships
20 scholars received admission to Ivy League Universities in the US
The scholars have been urged to work hard and support the recovery and resilience of Africa
Equity Group Foundation Executive Chairman Dr. James Mwangi has commissioned the airlift of 73 students who will be joining 48 global universities through scholarships under EGF's Education and Leadership Development pillar.
Notably, 7 of the scholars are part of Equity Bank Rwanda's inaugural ELP class which was officially launched in November 2021 with the primary goal of expanding Equity Group's social impact across the region.
The 2022 global airlift cohort will benefit from scholarships valued at Ksh 2.1 billion (USD 16,867,676) for the 4-year duration they will be pursuing their undergraduate studies. Additionally, the scholars will receive an airlift stipend to support their transition preparations. The scholars are on full scholarships and have benefited from a week-long boot camp, where they were coached and mentored on the transition journey as global scholars.
Speaking to the scholars, Dr. Mwangi applauded and urged them to maintain commitment and focus that would see them achieve their goals. "Today marks the beginning of a new journey for all of you. Your hard work and determination has seen you break boundaries to join global institutions of higher learning in pursuit of knowledge. We are extremely proud of you and urge you to remain focused and to keep your eye on the prize. Four years from today, I am sure that each of you will be on course to make great impact in society by applying what you have learnt to solve some of the challenges that face our African continent."
The scholars will be joining universities in different countries across the globe including the United States of America (USA), Canada, United Kingdom, China, India, United Arab Emirates (UAE) and Germany among others.
Elaborating on education as an anchor for socio-economic growth, Dr. Mwangi said, "Equity Group has rolled out a 6-pillar Africa Recovery and Resilience Plan which will champion and accelerate the post COVID-19 recovery of the continent through actively investing in the empowerment of the African people." He encouraged the scholars to excel in their various fields of study, urging them to consider themselves as leaders who will catalyse the change that they want in order to elevate our region to greater heights.
"This plan is to be implemented by all of us so that we can secure the future of coming generations. Harness all the knowledge that you can and tap into the existing systems and infrastructure to champion socio-economic growth through entrepreneurship, formulation of policies and becoming top public and corporate leaders with influence." added Dr. Mwangi.
With this year's admissions, a total of 761 students have so far benefitted from the college counselling program and have successfully received admission to prestigious universities on fully funded scholarships. This intake includes 20 students who will be joining Ivy League Universities including University of Pennsylvania (5), Yale (3), Harvard University (3), Princeton University (2), Dartmouth College (2), Cornel University (2), Brown University (2) and Columbia University (1).
The Equity Leadership Program is an Equity Group Foundation initiative that was established in 1998 to nurture leadership skills in the youth who have demonstrated great promise. The rigorous leadership development program selects top-performing students nationally from the Equity Group banking subsidiaries with the aim of creating a community of transformative leaders who will work together across borders and various sectors to drive sustainable economic growth and social progress in Africa.
EQUITY LEADERS PROGRAM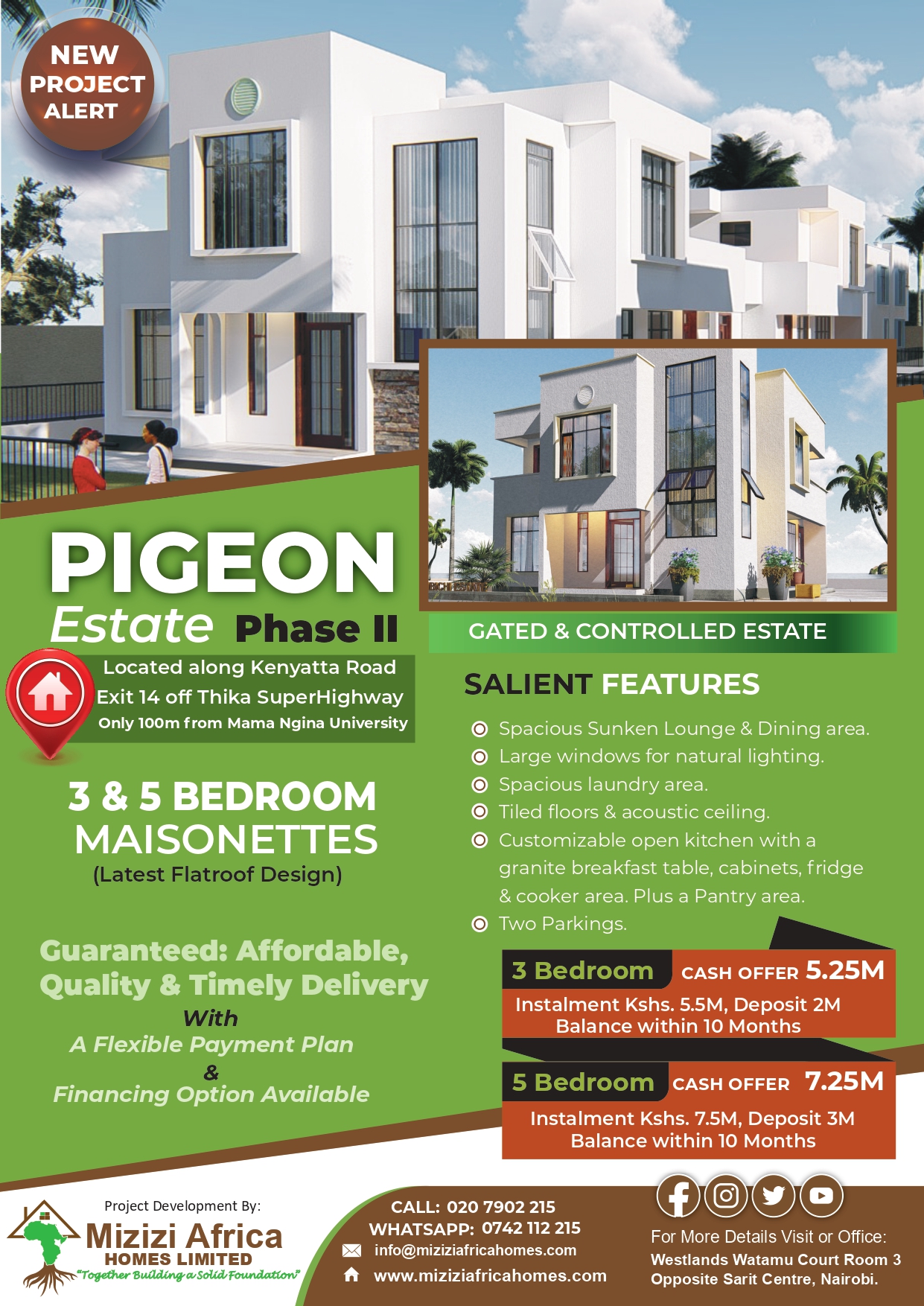 2022 GLOBAL SCHOLARS' SUMMARIES
DISTRIBUTION BY REGION AND COUNTRY
COUNTRY
COUNT
Africa
1
Ghana
3
2
Rwanda
5
3
Kenya
1
Asia & Middle East
4
China
2
5
India
3
6
UAE
5
7
Japan
1
Europe
8
Germany
1
9
Hungary
4
10
Romania
1
11
UK
1
12
Turkey
2
North America
13
Canada
1
14
USA
43
DISTRIBUTION BY INSTITUTION
| | | | | | |
| --- | --- | --- | --- | --- | --- |
| No. | Scholar Name | High School | Institution | Country | Course |
| 1 | Omondi Felix | Agoro Sare High School | Vassar College | USA | Biomedical Engineering |
| 2 | Miriti Glory Kendi | Alliance Girls High School | Duke Kunshan University | china | Computer Science |
| 3 | Kahuria Linet Wanjiru | Alliance Girls High School | California Institute of Technology (Caltech) | USA | Civil Engineering |
| 4 | Mary Atieno Audi | Alliance Girls High School | Kentucky University | USA | Civil Engineering |
| 5 | Orina Nilla Moige | Alliance Girls High School | University of Pennsylvania | USA | Computer Science & Mathematics |
| 6 | Pauline Obonyo Nyandusi | Alliance Girls High School | Dartmouth College | USA | Biomedical Engineering |
| 7 | Mutanu Derrick Mwanzia | Alliance High School | African Leadership University (ALU) | Rwanda | Computer Science |
| 8 | Joe Murigu Githui | Alliance High School | University of Pecs | Hungary | Computer Science |
| 9 | Enoch Mecheo | Alliance High School | New York University – Abu Dhabi | UAE | Computer Science |
| 10 | Maiywa Kipkirui Bedan | Alliance High School | New York University – Abu Dhabi | UAE | Mechanical Engineering |
| 11 | Ahona John Yoshi | Alliance High School | Princeton University | USA | Electrical & Computer Engineering |
| 12 | Boit Brandon Kipkorir | Alliance High School | Cornell University | USA | Environment & Sustainability |
| 13 | David Isinta Nyakawa | Alliance High School | Yale University | USA | Electrical Engineering with Computer Science |
| 14 | Gitau Reuben Rex Njoroge | Alliance High School | University of Pennsylvania | USA | Business & International Studies with French |
| 15 | Kipkoech Mark Kogo | Alliance High School | Harvard University | USA | Environmental Engineering & Economics |
| 16 | Moriasi Bob Bryson Ongare | Alliance High Schooll | Dartmouth College | USA | Neuroscience |
| 17 | Ndichu Stanley Muigai | Alliance High School | Brown University | USA | Electrical Engineering |
| 18 | Pareyio Pion | Alliance High School | University of Pennsylvania | USA | Neuroscience and Finance |
| 19 | Shakira Kamikazi Nsimbi | Cornerstone Leadership Academy | African Leadership University (ALU) | Rwanda | Computer Science |
| 20 | Dushimirimana Prince Yvon | Ecole des sciences Byimana | California Lutheran University | USA | Computer Science |
| 21 | Gatwaza Kubwimana Jean Yves | Ecole des sciences Byimana | Harvard University | USA | Computer Science & Psychology |
| 22 | Nicole Umuhire Irakoze | Fawe Girls School | African Leadership University (ALU) | Rwanda | Software Engineering |
| 23 | Umuhuza Kellia | Gashora Girls Academy of Science and Technology | Princeton University | USA | Mechanical Engineering |
| 24 | Nishimwe Aurélie | Grope Scolaire Officiel de Butare (Indatwa n' Inkesha) | Bowdoin College | USA | Economics / Pre-law |
| 25 | Kevin Brian .O. Ochieng | Homa Bay High School | New York University – Abu Dhabi | UAE | Electrical Engineering with Biology |
| 26 | Kelvin Mungai Murira | Kamusinga Boys | New York University – Abu Dhabi | UAE | Political Science & Social & Public Research |
| 27 | Duncun Sundys Oruko | Kanga High School | Albany College of Pharmacy & Health Sciences | USA | Pharmaceutical Science |
| 28 | Esther Njeri Wanjiru | Kangubiri Girls High School | African Leadership University (ALU) | Rwanda | Software Engineering |
| 29 | Ron George Pile | Kapsabet Boys | Yale University | USA | Computer Science |
| 30 | Frankline Oyolo Misango | Kapsabet Boys High School | University of Hong Kong | China | Data Engineering |
| 31 | Aron Kipkoech Ngetich | Kapsabet Boys High School | Kurukshetra University | India | Computer Science Engineering |
| 32 | Benjamin Karanja | Kapsabet Boys High School | Cornell University | USA | Computer Science |
| 33 | Otieno Maurice Baraza | Kapsabet Boys High School | Lafayette College | USA | Electrical & Computer Engineering |
| 34 | Simbiri Ray Isaac | Kapsabet Boys High School | University of Chicago | USA | Computer Science |
| 35 | Victor Simwa Kogo | Kapsabet Boys High School | University of Pennsylvania | USA | Finance |
| 36 | Beth Nyanchera Magembe | Kenya High School | Vanderbilt University | USA | Medicine, Health & Society |
| 37 | Buluma Daizy Nerima | Kenya High School | Amherst College | USA | Economics & Pre-Medicine |
| 38 | Lesley Loise Wanjiku | Kenya High School | Massachusetts Institute of Technology (MIT) | USA | Computer Science |
| 39 | Venessa Fridah Ochieng | Kenya High School | Wesleyan University | USA | Molecular Biology & Biochemistry |
| 40 | Muuo Katenge | Lenana Boys | Kalinga Institute of Industrial Technology | India | Computer Science |
| 41 | Davies Kagiri Waiharo | Light Academy | Óbudai Egyetem University | Hungary | Mechatronic Engineering |
| 42 | Joshua Johnson Katana Supaki | Light Academy | Concordia College | USA | Psychology |
| 43 | Charity Chelimo Nyokyi | Lugulu Girls High School | Marwadi University | India | Bachelor of Pharmacy |
| 44 | Brenda Mutai Jerotich | Lugulu Girls High School | Northwestern University | USA | Biomedical Engineering with Psychology |
| 45 | Kiplagat Ronaldo Kipngetich | Mangu High School | Jacobs University | German | Robotics & Intelligence Systems |
| 46 | Brian Mutie Katumbi | Mangu High School | University of Debrecen | Hungary | Medicine |
| 47 | Victor Kananda Mureithi | Mangu High School | University of Debrecen | Hungary | Professional Piloting |
| 48 | Patrick Waithaka Kariuki | Mangu High School | Johns Hopkins University | USA | Chemical & Biomolecular Engineering |
| 49 | Miruka Stacy Moraa | Mary Mount Secondary School | Davidson College | USA | Pre-Medicine & Psychology, Literature |
| 50 | Mellen Nyarwaba Masea | Maryhill Girls High School | Harvard University | USA | Civil Engineering with Economics |
| 51 | Ogola Basil Otieno | Maseno School | New York University – Abu Dhabi | UAE | Electrical Engineering |
| 52 | Jerry Rawlings Onyango | Mbita High School | Pomona College | USA | Computer Science, Biology & Maths |
| 53 | Omondi Stanley Oduor | Mbita High School | Columbia University | USA | Computer Science & Chemistry |
| 54 | John Kitaa | Moi Forces Academy, Nairobi | University Politehnica of Bucharest | Romania | Industrial Engineering & Robotics |
| 55 | Fridah Cheruto Cheboi | Moi Forces, Lanet | Ashesi University | Ghana | Computer Science |
| 56 | Biketi Varleen Neema | Moi Girls High School Eldoret | Tufts University | USA | Computer Science |
| 57 | Tracy Atieno Achieng | Moi Girls School, Nairobi | Ashesi University | Ghana | Electrical & Electronic Engineering |
| 58 | Sharon Tuwei Cherotich | Moi High School Kabarak | Leeds University | UK | Computer Science |
| 59 | Karen Gacheri Mukiiri | Moi High School Kabarak | University of British Columbia | Canada | Economics |
| 60 | Leah Akol Jakaiti | Moi High School Kabarak | Brown University | USA | Chemical Engineering with Biotechnology |
| 61 | Maritim Faith Cherotich | Moi High School Kabarak | Yale University | USA | Global Affairs and Economics |
| 62 | Ayieko Rosemina Adoyo | Mt Laverna Girls' Secondary School | University of Connecticut | USA | Biomedical Engineering |
| 63 | Mathew Ltisinywa Letua | Muranga High School | Tufts University | USA | Economics & Statistics, Public Health |
| 64 | Mercy Ndinda Kiminza | Muthale Girls Secondary | Strathmore University | Kenya | Engineering |
| 65 | Thomas Nyarige Ogechi | Nyambaria Boys High School | University of Pennsylvania | USA | BS Biochemistry |
| 66 | Ruto Faith Jepkogei | Pangani Girls | Ashesi University | Ghana | Computer Science |
| 67 | Tom Eva Moraa | Pangani Girls | Stanford University | USA | Economics & Computer Science |
| 68 | Austin Omondi Otieno | Starehe Boys Centre & School | Northwestern University | Kenya | Computer Science |
| 69 | Rosemary Wangui Nyambura | Starehe Girls Centre | Beijing Institute of Technology | China | Computer Science & Technology |
| 70 | Emily Lokamar Napao | Turkana Girls | Middlebury College | USA | Neuroscience |
| 71 | Faith Mwikali | Chogoria Girls | African Leadership University (ALU) | Rwanda | Computer Science |
| 72 | Brian Oweke Otieno | Homa Bay High School | Selcuk University | Turkey | Medicine |
| 73 | Leah Mujawimana | Inyange Girls' School of Sciences | Kirikkale University | Turkey | Computer Engineering |
IVY LEAGUE INSTITUTIONS
| | | |
| --- | --- | --- |
| | University | 2020/2021 Admission |
| 1 | Brown University | 2 |
| 2 | Columbia University | 1 |
| 3 | Cornell University | 2 |
| 4 | Dartmouth College | 2 |
| 5 | Harvard University | 3 |
| 6 | Princeton University | 2 |
| 7 | University of Pennsylvania | 5 |
| 8 | Yale University | 3 |
| | Total | 20 |