Taiwo Atieno appointed KPL Commercial Director.
The Kenya football scene took a new turn after Former Harambee Stars and Luton Town FC player Taiwo Atieno was appointed Kenya Premier League (KPL)Limited Commercial Director.
The resolution to appoint Taiwo was made by the directors of the KPL who saw the potential in the former Harambee stars player.
Taiwo played professional football for 15 years in England and the USA. He retired in 2013 and embarked on working in the Private Equity Sector, restructuring and building companies in England, USA and Kenya for investment.
Addressing the media at a Nairobi Hotel, Taiwo said "It is, an honour to serve Kenyan football in this new role. I pledge to apply my experience in my new role to uplift professional football clubs in Kenya. Kenyan football has seen little or no investment in youth football,"
In attendance was former KPL Chief Executive officer Jack Oguda among other officials.
The Commercial Director's main role will be to raise investment for construction of new youth training and development facilities and assist KPL and member clubs in establishing funding.
He will also help clubs embrace best corporate governance and football business strategy, rebuild market confidence in member clubs' goods and services, ensure market-fit products and services and maximize commercial revenue for KPL.
"The success of any nation depends on the youth and private sector should play a larger part in investing and shaping the brand of Kenyan football l (as it does in the English Leagues). KPL has agreed to focus on youth development within the professional club setup and also work with the small Clubs to build football academies and programs within their community," said the 36-year-old.
"Clubs should start developing players from a very early age and with it apply a broad system of education for young people to develop throughout their time with the club. This has been the best practice for most successful football teams with a lot of attention on the non-sporting part of a player's development. In most cases where clubs do not have a strong academy they can have partnerships with other academies to help create a pool of talented young players."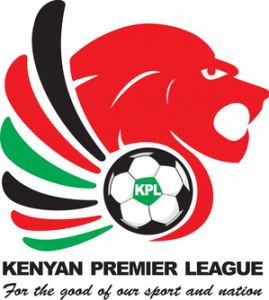 Taiwo will identify and implement new business opportunities e.g. multi-sports division for KPL member clubs such as futsal, basketball and volleyball under the same brand e.g. La Liga have Barcelona Football Club and a basketball team, etc. This model will get more young people playing sports. Taiwo will also ensure market-fit products and services for each member club is based on current sector trends and anticipated future market developments.
Four Key objectives will underpin Taiwo's KPL strategic plan for Youth Training and Development
Building stronger communities where everyone can achieve enhancing physical and mental wellbeing
Developing personal skills and positive relationships
"We are aware that only a very small percentage of players will arrive at the professional level of sport, so we have a responsibility to care for those who won't make it to professional game