CBK Opens T-Bonds Worth Kes 50 Billion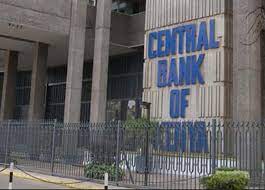 The Central Bank of Kenya (CBK) has announced the November bond issuance as it seeks KSh 50 Billion for budgetary support.
The sale will feature the reopening of the 20-year and issuance of a new 5-year fixed coupon Treasury Bonds.
According to the prospectus from CBK, the period of sale which began on 25th October 2021 will end on 9th November 2021 with the coupon rate for the 20-year re-opened T-bonds pegged at 12.873% while the 5-year T-bonds will have a market-determined coupon rate.
The interest rate is subject to withholding tax of 15% for the 5-year and 10% for the 20-year bond. Bids must be submitted to the CBK on 9th November 2021 with the auction to be held on 10th November 2021.
The CBK will rediscount the bonds at 3% above the prevailing market yield or coupon rate, whichever is higher, upon a written confirmation to do so from the Nairobi Securities Exchange(NSE).
Secondary trading of these bonds at the NSE will commence on 16th November 2021.