Blue Economy set to benefit MSME's from increased access to finance,markets
The Stanbic Kenya Foundation has partnered with the German Development Cooperation to support micro, small and medium enterprises (MSMEs) in the blue economy sector. A Memorandum of Understanding(MoU) with the implementing organization Deutsche Gesellschaft für Internationale Zusammenarbeit (GIZ) GmbH, will see about 200 MSMEs benefit from increased access to finance, new markets and value chains, improving their competitiveness.
Speaking during the event,Stanbic Bank Kenya outgoing CEO,Mr. Charles Mudiwa, said, "Stanbic Bank Kenya has deliberately enhanced its support for MSMEs in Kenya because we acknowledge the significant contribution they make towards the economic development of the country.This aligns with our purpose;Kenya is our home; we drive her growth. We strongly believe that they are the key to unlocking endless opportunities through job creation and ensuring that, as a country, we can compete globally."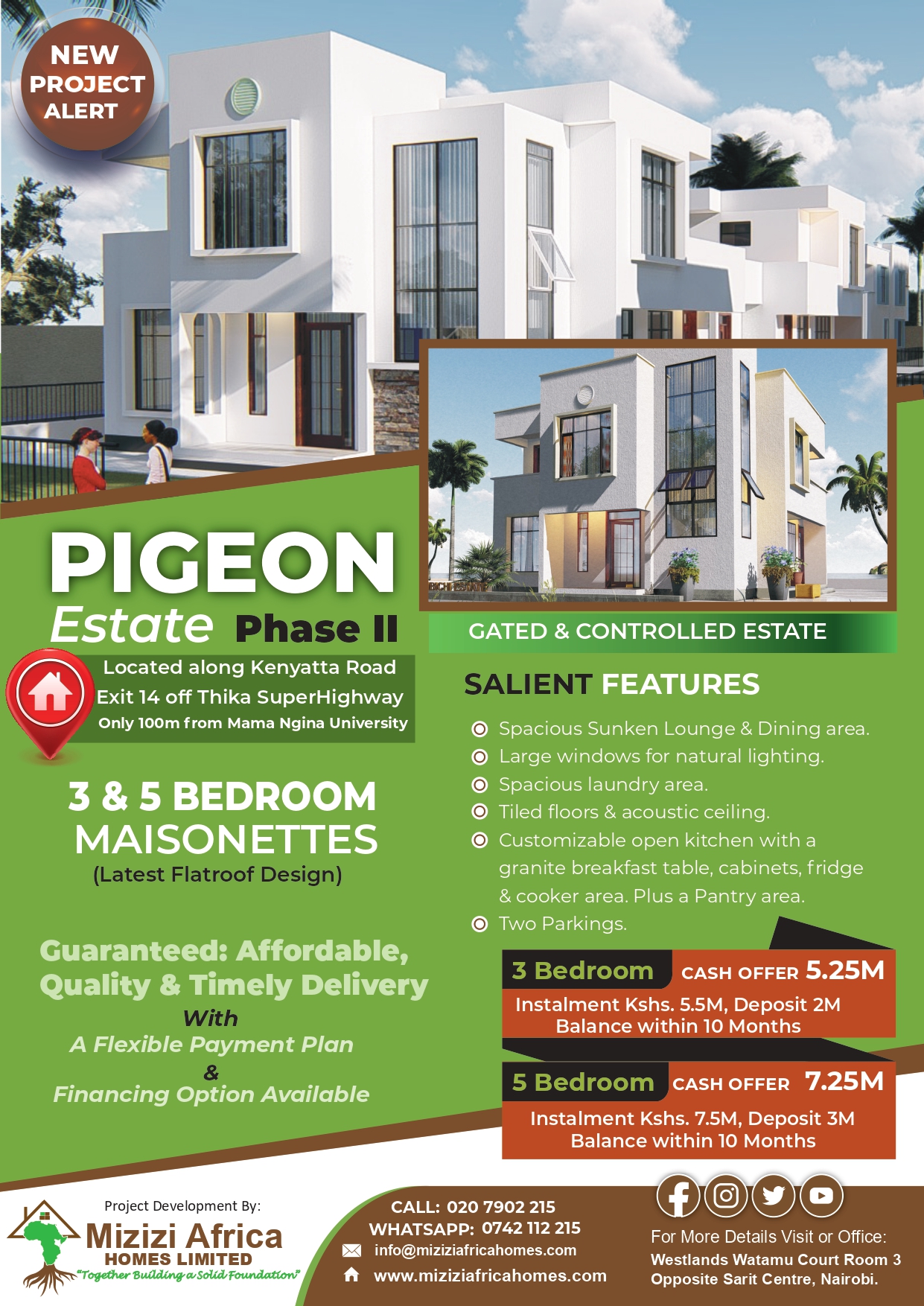 GIZ is one of the implementing partners for the European Union "Go Blue" Initiative responsible for supporting MSMEs to boost their income by contributing to the aquaculture value chain as well as promoting employment opportunities for the youth through working with vocational training centres to enhance skills required in the blue economy."Our integrated approach to employment promotion through demand-driven skills development; capacity development of small and medium-sized enterprises and matching services of trainees and enterprises go a long way toward contributing to the coastal economic development in an inclusive, integrated, participatory and sustainable manner", said Bernd Lakemeier, Programme Director, Sustainable Economic Development,Employment and Digitalisation GIZ Kenya.
At least 200 MSMEs operating within the preselected blue economy value chain and those already benefiting from the existing GIZ partnerships, coupled with new entrants, will be selected through a call to apply to the program. The Go Blue initiative targets MSMEs operating within the blue economy value chain, including maritime transport and logistics,coastal tourism and hospitality, vessel repair and maintenance, aquaculture and agripreneurship.
Other beneficiaries of the program include vocational training centres,MSME's support hubs and biashara centres, which will benefit from improved digital infrastructure through the provision of computers, establishment of e-learning platforms and digital literacy.The most eligible biashara centre to receive computers will be selected in consultation with the various county governments.