Africa Investment Forum Considers Establishing A KSh.5 Billion Vaccine Plant in East Africa
The African Development Bank (AfDB) and its partners under the Africa Investment Forum are considering the establishment of a KSh5 billion vaccine plant in East Africa. This will be part of a KSh15.4 billion investment being considered by the forum to boost vaccines and healthcare in West and East Africa.
The first part of the investment, which has been considered, is the KSh10.6 billion for the development of a 250-bed specialist hospital offering world-class healthcare services in a West African country. The second, entails the construction of a $45 million WHO-prequalified vaccine production plant in East Africa that will be capable of routine production of three vaccines, including for COVID-19.
"What we're looking to provide with the Africa Investment Forum is a co-investment platform where you mobilize domestic investors, mobilize project sponsors for the continent, and then mobilize international investors, those who are looking to make an investment and get a profit."said Dr.Chinelo Anohu,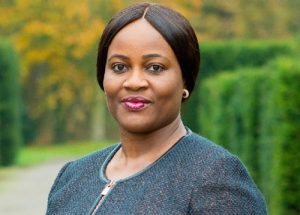 Last month, Rwanda also joined forces with the International Finance Corporation (IFC) to develop the nation's capacity to produce essential vaccines for the African continent. IFC will assist Rwanda to conduct diagnostic and feasibility studies needed to create a world-class vaccine manufacturing supply chain in Rwanda.
The Africa Investment Forum was launched in 2018 by eight founding partners: The African Development Bank, Africa 50; the Africa Finance Corporation; the African Export-Import Bank; the Development Bank of Southern Africa; the Trade and Development Bank; the European Investment Bank; and the Islamic Development Bank