U&I Microfinance Bank receives KES265Million from Dutch lender,Oikocredit
U&I Microfinance Bank have signed a funding deal of KES 265 million with the Dutch social impact investor,Oikocredit.The funds will provide much-needed financing to MSMEs mainly targeting agribusiness with particular focus on youth and women with an aim to creating job opportunities and achieving improved livelihoods.This is in line with the Kenya's Government agenda as envisioned in the Vision 2030 blueprint.
"This funding deal is a huge milestone for the Bank in achieving its mission of providing solutions to positively transform the lives of our customers and other stakeholders by offering high quality financial services" The Bank's CEO, Mr.Mwangi Ngigi lauded. He further said "these funds will be utilized in increasing access to credit for the unbanked and under banked in the society in line with the Bank's strategic social goals agenda."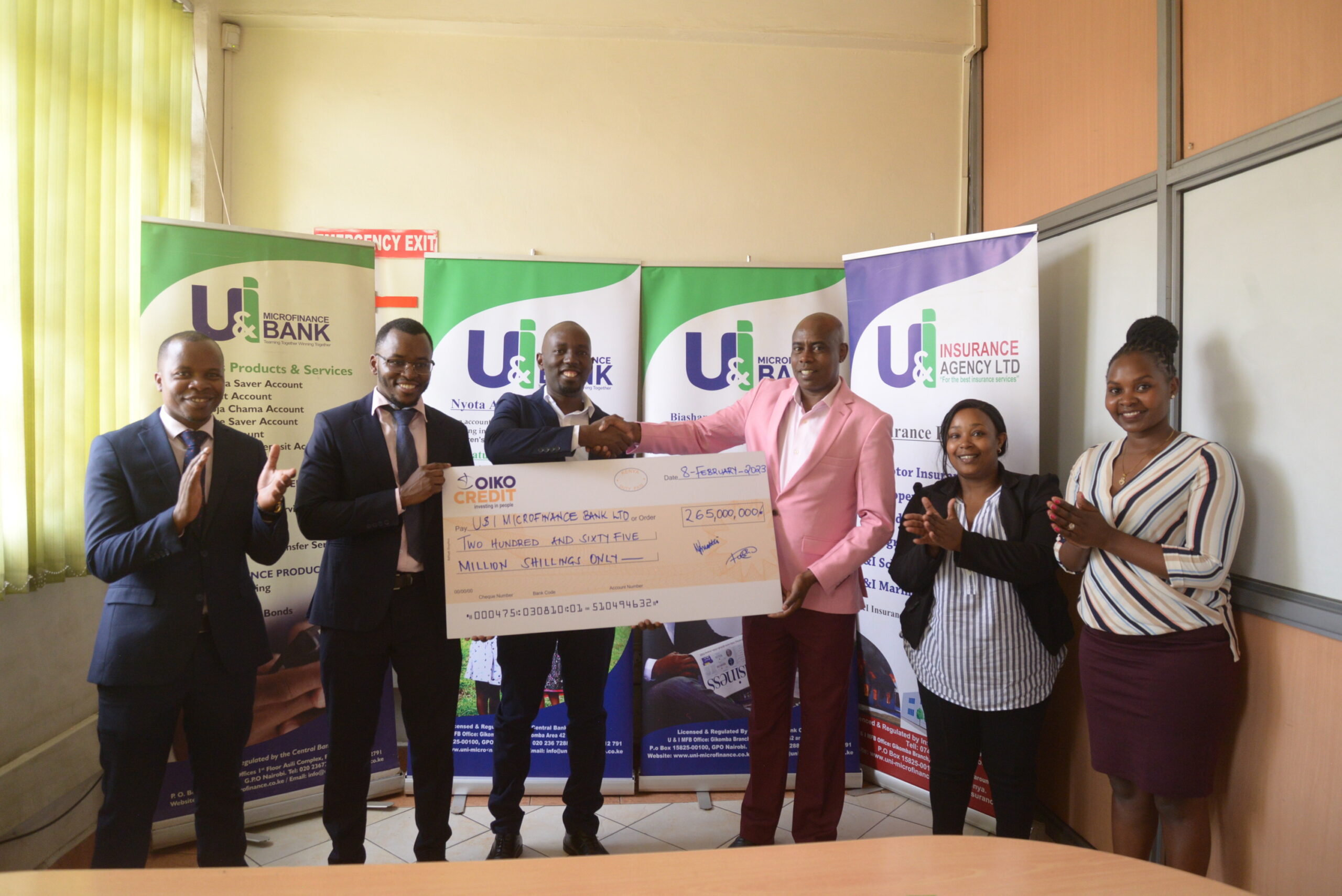 "Oikocredit investment in U&I Microfinance Bank marks a significant step forward in our commitment to supporting small and medium-sized enterprises (SMEs) in their growth and development. We are confident that our investment will have a meaningful impact on the SME sector, contributing to economic growth and promoting financial inclusion for marginalized communities. We look forward to working with U&I Microfinance Bank to achieve these important goals and to make a positive impact on the lives of SME owners and their communities" Said Lewis Nyaga, Investment Officer, East Africa at Oikocredit.
ALSO FEATURED HERE:https://www.businessquest.co.ke/mycreditoiko-signs-us2-6mn-deal-to-boost-and-fund-smes/
The Bank appreciates the cordial business partnership with Oikocredit that has had outstanding impact on the community livelihoods.